Rowing World Championships: GB men's eight win first-ever gold
GB ended a successful World Championships in Chengdu by taking their first ever gold medal in the men's eight event.
Last Updated: 01/09/13 11:15am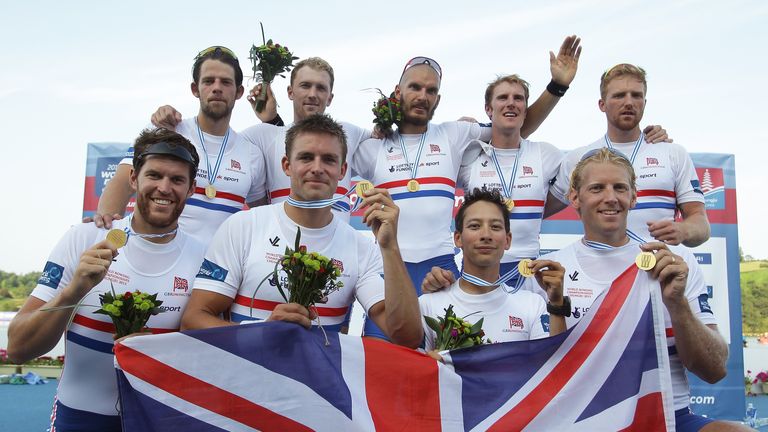 Having already secured one gold and three bronze medals during the regatta in South Korea, the eights crew finished ahead of Germany and the United States.
The men's eight were bronze medal winners at the London 2012 Olympics, where Germany took the gold.
But it was a momentous victory on Tangeum Lake on Saturday for the British crew - Daniel Ritchie, Tom Ransley, Alex Gregory, Pete Reed, Mohamed Sbihi, Andrew Triggs Hodge, George Nash, William Satch and cox Phelan Hill.
They dictated the pace of the 2000m race, leading at all of the checkpoints - although Germany closed to within five-tenths of a second of the leaders when they crossed the line.
On the final day of competition the men's lightweight four managed to secure third, with Adam Freeman-Pask, Jonathan Cleggwon, Chris Bartley and William Fletcher taking bronze.