2013 America's Cup: Oracle Team USA await their fate
Oracle Team USA are expected to learn their fate on Tuesday for illegally modifying prototype boats.
Last Updated: 03/09/13 2:05pm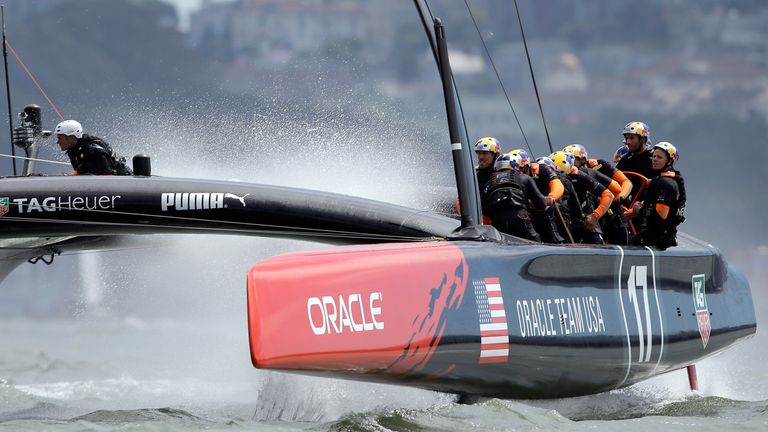 The team still no not know how severely it will be punished for illegally modifying prototype catamarans, AC45s, which were used in the America's Cup World Series.
The decision had been expected to be announced on Monday, but that was pushed back to Tuesday. The penalties could be the harshest in the 162-year history of sailing's marquee regatta.
While the jury has worked in confidentiality, there has been speculation that Oracle Team USA could be docked a point or two in the best-of-17 America's Cup match against Emirates Team New Zealand starting Saturday on San Francisco Bay. It is also possible some sailors could be barred from competing.