2013 America's Cup: Sky Sports' Alec Wilkinson explains why you should watch
Sky Sports' sailing presenter Alec Wilkinson explains why you should watch the America's Cup, which starts Saturday.
Last Updated: 06/09/13 2:24pm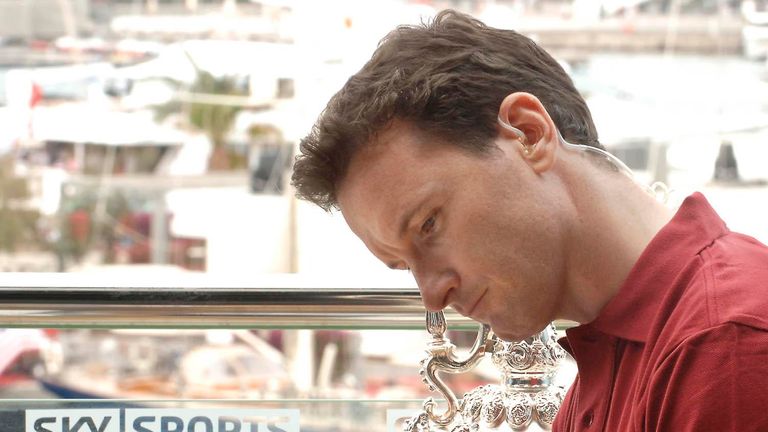 Yes, it's the oldest trophy in sport, the pinnacle of pro sailing, the F1 of yachting, the best funded and most controversial regatta with the best paid elite sailors in the world - but in the end, its real attraction is that it's sport in its rawest form.
Two crews, two boats, the first to nine is the winner. It's that simple. Add to the mix the most technologically advanced and fastest match racing boats in the world and you have perfect sporting hedonism.
It's not just a battle on the water it's also a design war. The best minds in the business have developed the AC72 boat but no two designs are equal - look at the difference in Formula One cars. When the two crews go head to head for the first time on Saturday will be the first time we can properly compare the two boats.
Expense
Teams have spent around £8-10million on their catamaran but the result is a series of extraordinary evolutions. Watch out for when the boats' two hulls rise out of the water onto 'foils' sending the 72 foot vessel skimming across the water at speeds of 50mph.
Not surprisingly the crews are dressed in body armour and helmets. They also carry oxygen bottles and locators in case of capsize - safety measures were stepped up following the death of British sailor Andrew Simpson during training in May.
The crews are fitter than they've ever been in the 162 years of America's Cup history. They have to be. These huge cats have no engines and no batteries everything is powered by muscle and that's why the sailors are amongst the fittest athletes on the planet.