America's Cup: Ben Ainslie interested in joining a British challenge
Olympic star Ben Ainslie would love to help lead a British campaign for the next America's Cup.
Last Updated: 17/09/13 1:06pm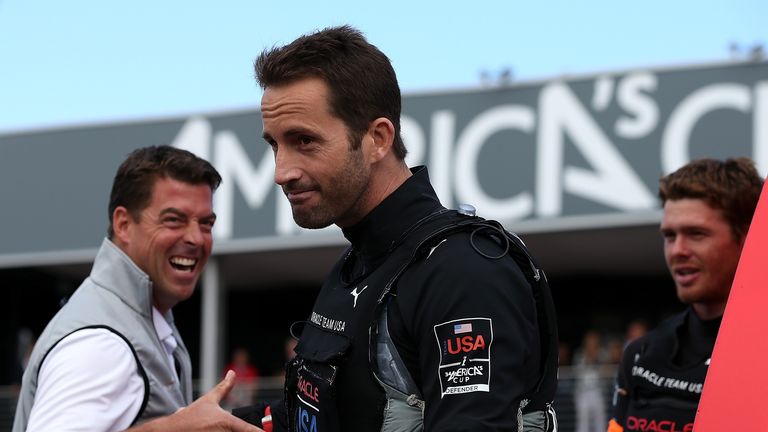 This year's series has seen the United States take on New Zealand as Team Oracle USA and Emirates Team New Zealand battle for the Auld Mug in San Francisco.
Britain has not had a team in the challenger series since the 2003 America's Cup and they abandoned plans to take part in the 34th edition of the cup after 72-foot catamarans were introduced.
The last time Britain battled for the America's Cup was in 1964 and Ainslie, who has four Olympic gold medals to his name, would love to see the historic event return to European shores.
History
"It's a huge part of our maritime history that, well, is missing from our maritime history," said Ainslie, the most successful sailor in Olympic history. "It started in 1851, around the Isle of Wight, and we've never seen it since."
Ainslie believes there is enough British talent to help assemble a team for the next America's Cup: "We've got some fantastic sailors. We've definitely got the talent."
Although he would only be interested in signing up providing the team were competitive: "I'm not interested in leading a team that doesn't realistically have a good chance of winning."
Races 11 and 12 of this year's America's Cup are scheduled for Tuesday and you can catch all the action live on Sky Sports.