America's Cup: Tuesday's racing cancelled in San Francisco due to high winds
Tuesday's two scheduled races in the America's Cup had to be cancelled due to high winds on San Francisco Bay.
Last Updated: 18/09/13 10:52am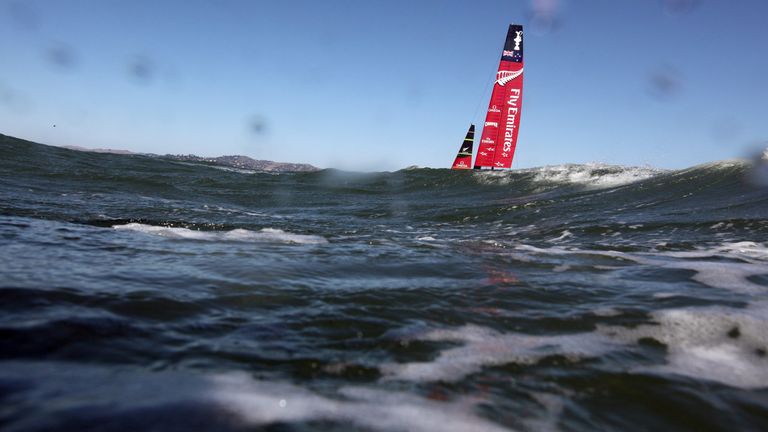 The conditions on San Francisco Bay weren't suitable for the 11th and 12th races to take place, with the action now due to resume on Wednesday.
Organisers decided that a seasonally strong out-flowing tide running against the incoming sea breeze created conditions that exceeded safety limits set for the delicate 72-foot catamarans.
New Zealand need just two further victories to take yachting's top trophy from the grasp of Oracle Team USA, who were hit with a two-point deduction before the 34th edition of the competition get underway.
Oracle - backed by billionaire businessman Larry Ellison and with Britain's Ben Ainslie now working as their tactician - did record much-needed victories in the two races that took place on Sunday.
However they still require a further eight wins to retain their grip on the Cup.
"We put in a lot of effort in our days off to make the changes necessary to the boat and review our crew work," Oracle grinder Shannon Falcone said at the weekend. "I feel really comfortable with where we are."