Snowboarding: British rider Billy Morgan expects exciting slopestyle in Sochi
Snowboarder Billy Morgan is looking forward to an exciting slopestyle event at Sochi 2014.
Last Updated: 16/01/14 9:44am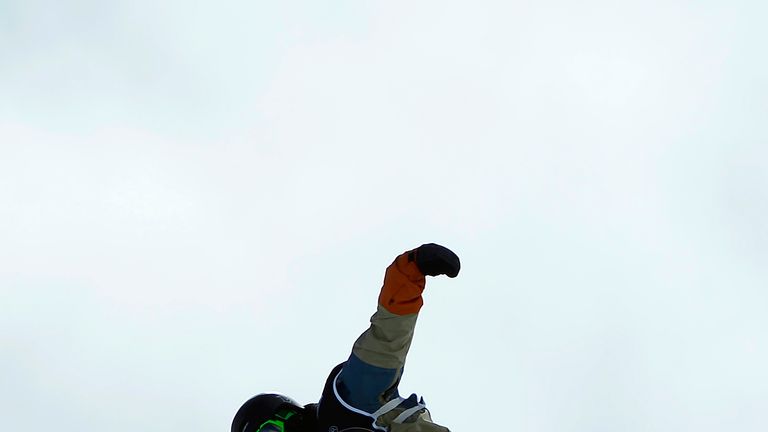 Morgan will be competing in the snowboard slopestyle, an event new to the Games, and one that he believes will provide quite the spectacle.
"Slopestyle is where you go down a slope and there's three jumps and three or four rail modules normally, which consist of either a hand rail or a wallride and you slide down the course on your snowboard and do the best tricks possible to impress the judges," he explained.
"The more technical manoeuvres, be it more rotations or more flips in the air, the different types of grabs that you can do to make your run different from other people's and trying to impress the judges as much as possible without falling over (are how you get points)."
So will he be using the triple rodeo in Sochi?
"I hope so," he said. "I haven't done it for a while because I've been working on different tricks to work into my run a little bit better so I'm not sure it'll fit in on the day but there are other tricks that are just as good, for sure."
After a fourth-placed finish at the World Championships, Morgan had been tipped as a medal prospect before rupturing his cruciate knee ligament but the Brit is not ruling anything in or out if he can find his best form before the Games get under way in February.
Consistency
"I'm working with an injury at the moment that is making things more of a challenge for me but I'm back in December on the snow, training my run," Morgan commented. "It's just getting the tricks down to the consistency that I need to put them forward in Sochi when it comes down to doing them.
"It all depends what it comes down to on the day. Everybody's training at this time of year to do as best as possible and that's what makes slopestyle such a good event really because it's unexpected, it's different, it's new so I'm basically just training to get my run as good as possible and do as well as I can on the day."
In terms of the contenders for the medals, Morgan believes it is tough to narrow the field down too much. Something he sees as making the competition even more intriguing.
"There are so many riders that you could put in the top 10 or on the podium which is going to make it really interesting," he added.
"There's Mark McMorris, Chas Guldemond, Sebastien Toutant along with dozens and dozens of names. It's going to be good and that's what makes it more interesting - it's going to be an awesome event."
Freeze, the UK's biggest winter sports festival, takes place on Clapham Common from 27th November - 1st December. For tickets visit www.freezefestival.com