UK Sport targets improvement on London Olympic and Paralympic success in Rio
UK Sport are confident in their aim to win more Olympic and Paralympic medals in Rio than they won in London.
By Amy Lewis
Last Updated: 04/12/13 4:12pm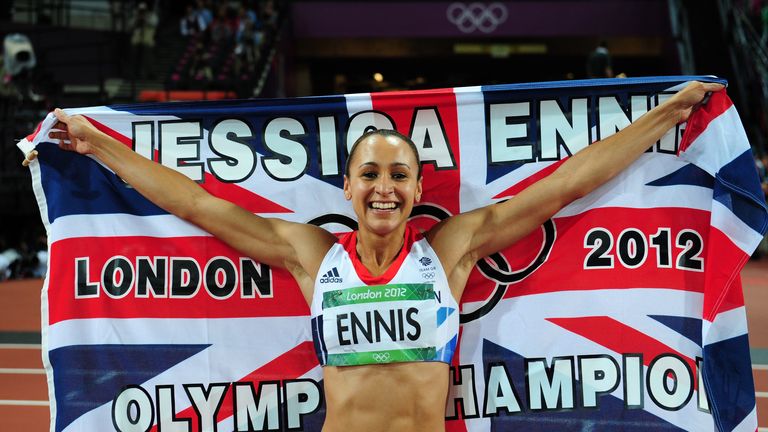 Britain had its most successful Olympics last year, securing 65 medals across all sports, including 29 golds, and the Paralympic team won 120 medals.
UK Sport, which is funded by the National Lottery and the Government, says the target is to beat that in 2016, although they haven't specified how many gold medals our athletes are expected to win.
However, recent host countries, including China, Australia and America have seen a 10% slump on average in the number of medals won in the games post-hosting.
UK Sport has been briefing the media in London, and say it has "been masterminding its plan to ensure the UK high performance system is in the best possible shape to meet the demands of the challenging goals set for Rio 2016".
Simon Timson, Director of Performance at UK Sport, told Sky Sports News: "Past success is no guarantee of future medals, and we must not assume replicating what we did for Beijing and London, because it produced incredible results, will work for Rio."
The agency says it has no plans to drop its 'no compromise' approach to investing in athletes, but there will be more emphasis on using science, medicine and technology to improve performance.
There will be more back-room staff appointed to bring new expertise to the team and increased investment into coach development.
Liz Nicholl, Chief Executive of UK Sport, acknowledged that currently "very few of our elite coaches are women" adding that they have launched a new scheme, an 'Athlete to Coach' programme, that they believe "is a start for getting athletes into that first run of becoming high performance coaches".
* UK Sport says medal targets for funded winter sports for the Sochi 2014 Olympic and Paralympics will be announced in January.