Lord Coe: David Coleman the greatest sports commentator
Lord Coe has hailed David Coleman as the greatest sports commentator of all time.
Last Updated: 22/12/13 11:40am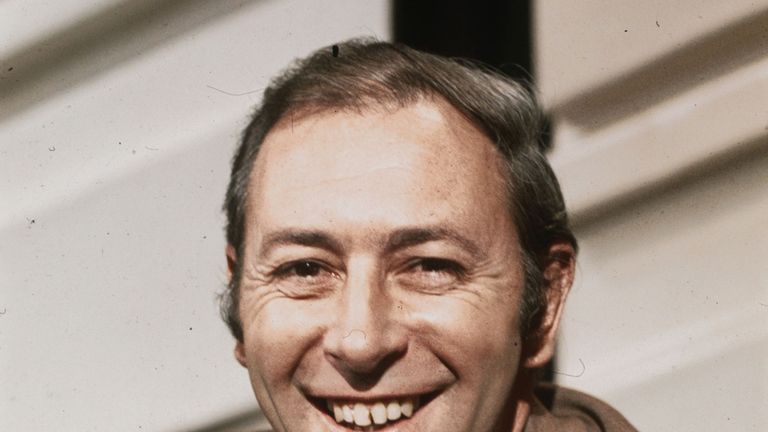 Coleman passed away on Saturday after a short illness.
Coleman had one of the most distinctive and best known voices on British television. In a BBC career spanning 46 years, he reported from 11 Olympic Games and six World Cups, and hosted a Question of Sport from 1979 to 1997.
Coe, an Olympic champion and organiser of the London Olympics, said: "He was just incomparably the best and the best in any generation.
"It wasn't just that he carefully choreographed intro pieces but he could always capture the moment.
"He liked being in the company of athletes, he would spend time with athletes and sit talking to them. He could read a race as well as anybody and really did understand the dynamics and strategy of the race."
The battle for supremacy between British middle-distance runners Coe and Steve Ovett in the 1970s and 80s was one of the greatest sporting rivalries of all time and it was giving an enduring soundtrack by Coleman.
Ovett said: "I think David was a unique person - he had a unique gift of saying the right thing at the right time.
"I think that is the difference between a commentator and someone who enhances what you are seeing. That is the difference between an average commentator and someone as good as David, who could colour a drab picture."
Coleman also commentated on the 1974 FA Cup final, again producing a line that would stand the test of time as he declared: "Goals pay the rent, Keegan does his share" after Kevin Keegan had given Liverpool the lead on their way to a 3-0 success.
Former England international Keegan revealed the phrase is still repeated to him to this day and hailed Coleman as a "master".
"Wherever I go now people quote 'pay the rent' and I didn't know what they were on about," he said.
"I didn't get to hear it first hand as the cup final was the only live game and I was playing. It has got a place in history.
"Sometimes you can tell when people are out of their depths but he had them all covered. You just felt he was a master of what he was covering and he knew everything about it, and he probably did. He just had that voice - he is a true legend."