Alpine Ski World Cup: Aksel Lund Svindal wins in Bormio ahead of Hannes Reichelt
Aksel Lund Svindal of Norway secured his first ever win in Bormio as he took victory in the men's downhill on Sunday.
Last Updated: 29/12/13 3:41pm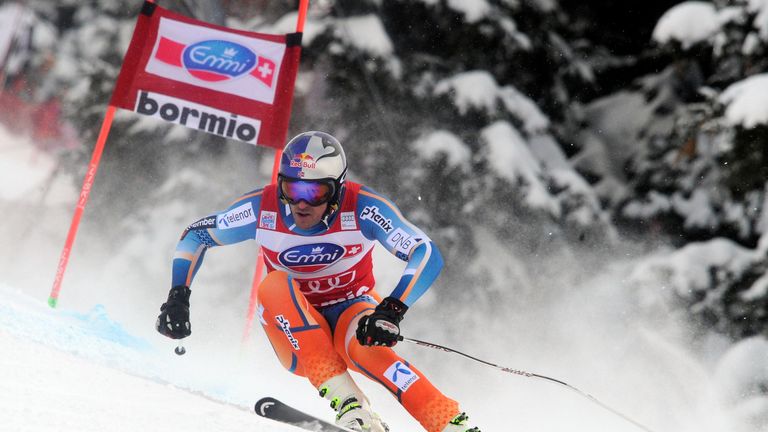 The reigning world champion clocked a time of 1 minute 54.08 seconds at the Italian venue to finish 0.39s ahead of Austrian Hannes Reichelt with Canada's Erik Guay third.
The win saw Svindal extend extended his lead in both the downhill and overall World Cup standings. He now has 610 points and owns a lead of 195 over Marcel Hirscher.
"Things are going well this season. I am still in top form. There is always a risk with what bib you get for the race," Svindal said.
"But I think we, the seven top seeded skiers, had a little luck as we drew 16-22. Today that was an advantage. It was good to win in these conditions but usually when you win it is because you deserved to."