Skeleton World Cup: Lizzy Yarnold follows up Rowan Cheshire gold for Great Britain
Great Britain's Lizzy Yarnold claimed her third Skeleton World Cup win of the season in Winterberg.
Last Updated: 04/01/14 5:53pm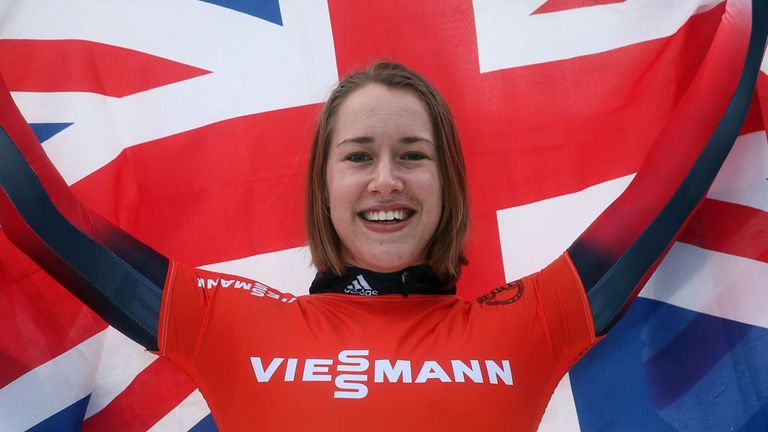 The Kent slider started her second run tied at the top of the leaderboard with American Pikus-Pace but went 0.57 seconds faster to increase her lead at the top of the World Cup standings.
Yarnold's win also represented her fifth podium finish in five World Cup races so far this season, while Great Britain team-mates Shelley Rudman and Rose McGrandle - on her World Cup debut - finished ninth and 10th respectively.
Yarnold's triumph followed a gold for Stoke teenager Rowan Cheshire at a Ski Halfpipe World Cup event in Calgary on Friday.
Cheshire's fantastic first run earned her 80.40 points and she wrapped up the win to finish ahead of reigning world champion Virginie Faivre of Switzerland, with fellow Briton Emma Lonsdale in a career-best 10th.
Cheshire said: "It is so amazing.
"I had a bit of a bad crash in practice, but I tried to pull it together in the competition even though my heart was racing, and I'm so glad I was able to do that and get my run down how I wanted to.
"I'm really pleased with this win and it puts me in a really strong position to qualify for Sochi."