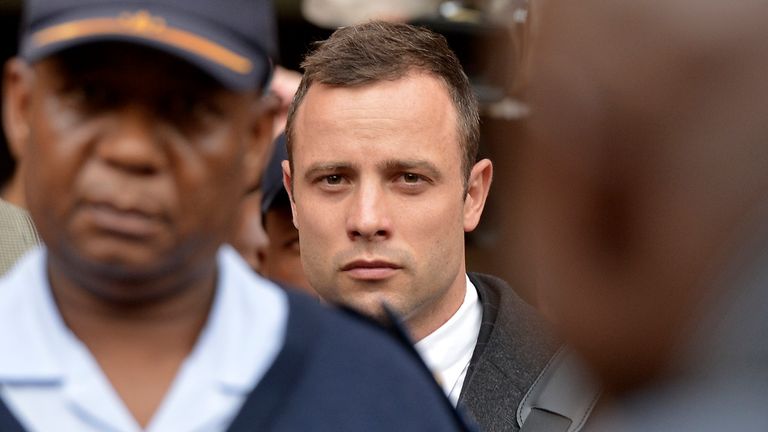 Oscar Pistorius' murder trial has been adjourned at the High Court in Pretoria as the trial enters its third week.
Pistorius is accused of murdering his girlfriend Reeva Steenkamp, but he denies the charge, insisting he mistook her for a burglar when he shot her through the bathroom door on Valentine's Day last year.
Resuming proceedings following the weekend break, the court first heard from a firearms supplier who said Pistorius had a "great love and enthusiasm" for guns.
Firearms training academy manager Sean Rens told the court he met the double-amputee runner in 2012 and that Pistorius asked to be provided with a revolver.
Mr Rens said Pistorius was familiar with rules for using guns and had filled out a questionnaire when applying for new permits.
He said Pistorius told him of one occasion when he had feared intruders were in his home and he had drawn a weapon.
He went into "code red" or "combat mode" after hearing a noise in his house but it turned out to be from the tumble dryer, Mr Rens said.
Pistorius had tweeted about the incident in November 2012, saying: "Nothing like getting home to hear the washing machine on and thinking its an intruder to go into full combat recon mode into the pantry!"
The tweet has since been deleted from his Twitter account.
Ms Steenkamp's mother June attended court for the first time since the opening day but left court before evidence from police photographer Bennie van Staden, who discussed pictures taken at the scene - including graphic images of her daughter's injuries.
The case continues on Tuesday - Pistoruis denies all charges.
Follow the trial with regular updates on Sky Sports News throughout the day