British Swimming in UK Sport synchronised swimming legal move
British Swimming is to take on UK Sport to reclaim funding that was withdrawn from its synchronised swimming programme.
Last Updated: 26/03/14 3:55pm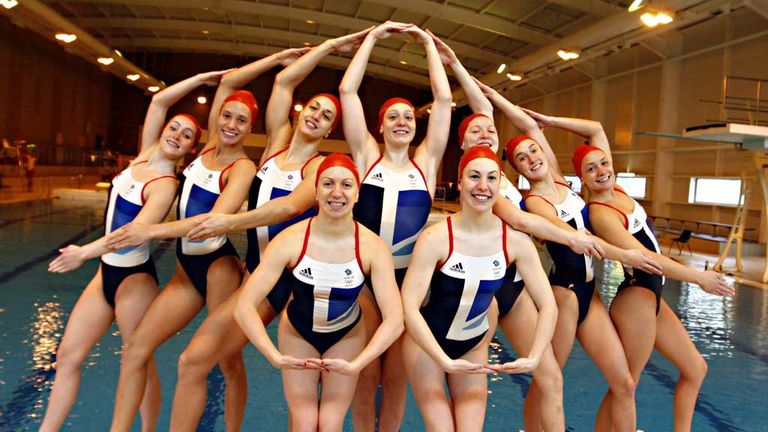 Synchronised swimming was initially allocated £4.3million for the four years to the 2016 Olympic Games in Rio de Janeiro, but performance targets were missed, prompting UK Sport to take its punitive action.
British Swimming chief executive David Sparkes said last week, after a challenge to the decision proved fruitless, that the withdrawal of financial support for synchronised swimming "beggars belief" and "highlights a fundamental flaw in the UK Sport funding system".
Now British Swimming has confirmed it will mount its legal challenge in a bid to have it overturned.
However British Swimming also stated that following independent legal advice it "reluctantly" would no longer fight the decision to withdraw the £4.5m in funding that was afforded to the women's water polo programme.
Sparkes said: "After careful consideration of the UK Sport decision and having taken into account the whole process we are keen to appeal the case for synchro.
"This matter will now be submitted to an independent hearing through Sport Resolutions (UK).
"However, we still feel the strategy adopted by UK Sport in terms of team sports needs further review and we will be seeking to influence this for water polo and the future of all team sports."
British Swimming chairman Maurice Watkins said: "This has been an extremely difficult decision for British Swimming to make.
"Based on the narrow criteria of the appeal process and the advice we have received it is with reluctance that we take the decision not to pursue a legal challenge over the withdrawal of funding for water polo."