Oscar Pistorius trial for the murder of Reeva Steenkamp resumes
The trial of Oscar Pistorius for the murder of his girlfriend Reeva Steenkamp resumes this morning.
Last Updated: 08/04/14 9:15am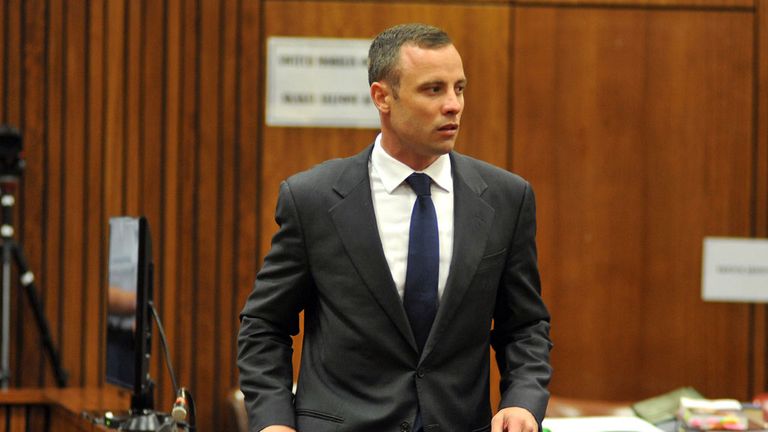 Pistorius is expected to give evidence for the first time this week after the trial was adjourned for a week when one of the judge's assessors was taken ill.
It is understood he will not be the first witness for the defence. Instead, pathologist Theo Botha will be first up today - due to undisclosed "personal reasons".
When Pistorius takes the stand, it will be the first time he speaks publicly about what happened that night.
His testimony may take several days and he can expect a gruelling cross-examination from state prosecutor Gerrie Nel.
The Paralympian has admitted he shot Steenkamp at his home on Valentines Day but denies murder claiming that he thought she was an intruder.