Murder trial delayed as Oscar Pistorius ordered to undergo psychiatric tests
The trial of Oscar Pistorius is to be delayed to allow for the Olympic athlete to undergo psychiatric tests.
Last Updated: 14/05/14 10:28am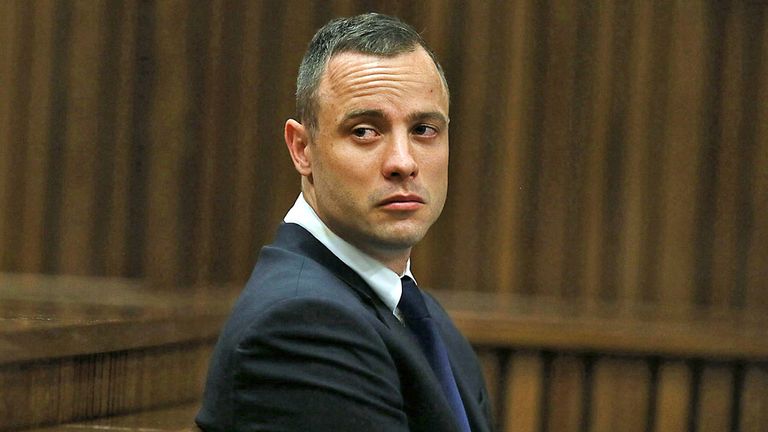 The court was adjourned until next Tuesday when the specific order will be given by the judge for the evaluation to take place, including where and by whom.
Pistorius will not have to stay in a psychiatric unit, but will be treated as an "out patient."
No details of how long the evaluation will take were given, though it is understood it could take as long as 30 days.
The decision by Judge Thokozile Masipa followed a request for a psychiatric evaluation by the chief prosecutor, Gerrie Nel, on Tuesday.
The prosecutor had said he had no option but to ask for it after an expert witness for the defence testified that Pistorius had an anxiety disorder that may have played a role when he fatally shot his girlfriend, Reeva Steenkamp.
Masipa said: "The accused may not have raised the issue that he was not criminally responsible at the time of the incident in so many words, but evidence led on his behalf clearly raises the issue and cannot be ignored.
"Mental illness or mental defect are morbid disorders ... not capable of being diagnosed by a lay court."
Pistorius says he killed Steenkamp on February 14 last week by mistake, thinking there was an intruder in his home.
The prosecution says he killed her after an argument.