Olympic and Paralymoic sprinter Oscar Pistorius begins evaluation in Pretoria
Oscar Pistorius arrived at a psychiatric hospital in Pretoria on Monday to begin a period of mental evaluation
Last Updated: 26/05/14 11:38am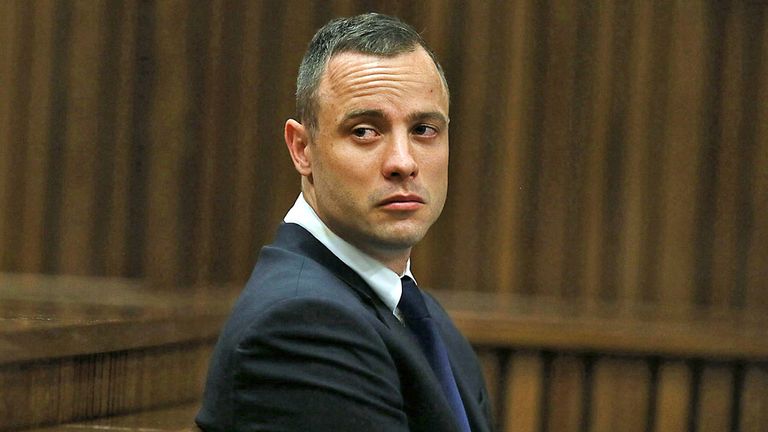 Judge Thokozile Masipa told the Paralympian sprinter to report to Weskoppies Psychiatric Hospital in Pretoria as an outpatient each workday morning and remain there until 4pm each day.
He will be observed by a panel of four mental health experts for up to 30 days following a testimony by psychiatrist Dr Merryll Vorster during Pistorious' murder trial.
Vorster said she diagnosed the sprinter with generalised anxiety disorder after interviewing him on two occasions at the beginning of May.
She added Pistorius had a long-held fear of crime and felt vulnerable as an amputee, and his disorder may have been a factor when he shot then girlfriend Reeva Steenkamp.
The chief prosecutor asked Judge Masipa to order the tests because he said Pistorius' defence might argue he wasn't criminally responsible for the killing because of mental illness.
Consequently, Judge Masipa ordered he be tested to see "whether he was capable of appreciating the wrongfulness of his act or acting in accordance with appreciation of the wrongfulness of his act."
Pistorius is accused of murdering Steenkamp at his Pretoria home but he claims she was killed by accident after he mistook her for an intruder.
He is currently free on bail and his murder trial has been postponed until June 30.