Sprint star Usain Bolt to miss forthcoming meetings in the Czech Republic and Paris
Olympic sprint champion Usain Bolt will be forced to miss forthcoming meetings in the Czech Republic and Paris.
Last Updated: 09/06/14 11:47am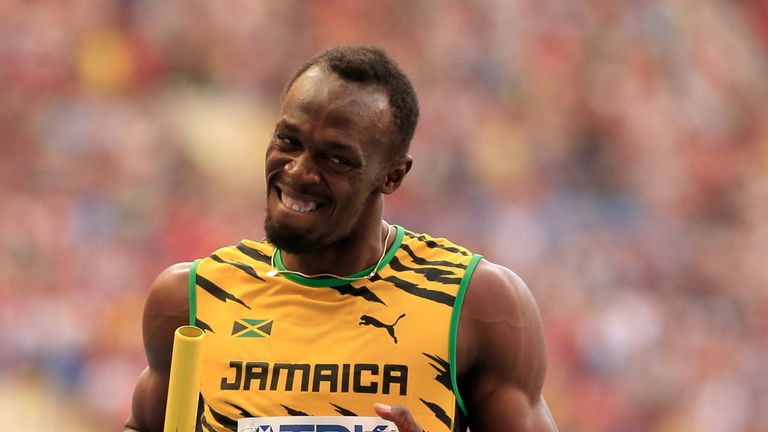 The 100m and 200m world record holder has missed several weeks of training because of the problem and decided he is not yet ready to return.
"Unfortunately due to the training that I missed I am behind where I am at normally at this time of year and will not be ready to race in the Ostrava Golden Spike meet or Meeting Areva in Paris," he said on his personal website.
"Thankfully my foot is 100% healthy now and I am back in full training.
"I hope to be back in competition soon but how soon will depend on my training in the next few weeks. It is important for me to take my time this year as I have three tough years ahead in 2015, 2016 and 2017 as I attempt to defend my World and Olympic titles.
"I definitely plan to compete this season and will continue to work hard with my coach who I have the utmost confidence in to get me fit and ready to compete."
Bolt did not indicate when he would return to competition with the next meet on the calendar in Malmo on August 5 now axed for financial reasons.
It is also uncertain whether he will compete in the Commonwealth Games in Glasgow starting at the end July, where Bolt could win one of the few medals missing from his collection.
His management has said recently that he will race in Warsaw on August 23 and Zurich on August 28.