NHL: New York Islanders will move in with the Brooklyn Nets at the Barclays Center
The New York Islanders will have a new home at the Barclays Center in Brooklyn in time for the 2015-16 NHL season.
Last Updated: 24/10/12 8:01pm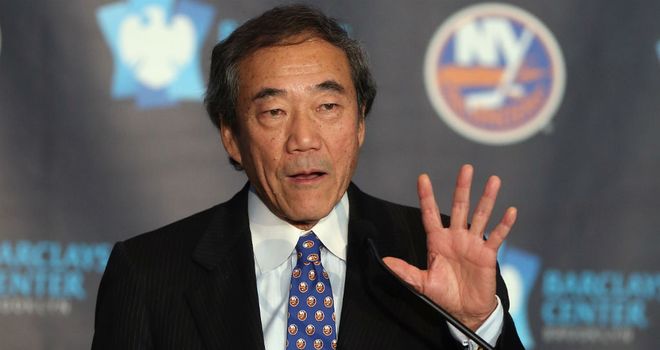 The NHL franchise currently play on Long Island but will head to their brand new home, which they will share with the NBA's Brooklyn Nets, for the start of the 2015-16 season.
Team owner Charles Wang announced that the Islanders have signed a 25-year agreement, though their name and logo will remain unchanged.
"It was our goal from day one to keep the Islanders in the local New York area." Wang said. "We're thrilled to have the opportunity to play in Barclays Center, a first-class arena.
"This has been a long journey for the Islanders family starting with our loyal fans, sponsors and employees. I want to personally thank them for their patience, loyalty and support.
"I am excited about today's announcement and I am looking forward to a long and successful future in Brooklyn."
The Islanders were founded in 1972 and are one of three NHL teams to be located in the New York area, along with the New York Rangers and the New Jersey Devils.