NHL: Toronto Maple Leafs defeat Detroit Red Wings in front of record crowd in Michigan
The Toronto Maple Leafs edged the Detroit Red Wings 3-2 in front of more than 100,000 fans at the Winter Classic.
Last Updated: 02/01/14 9:07am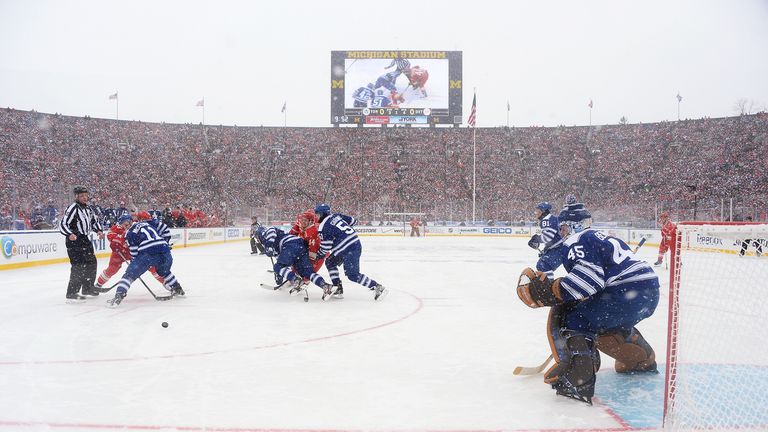 In a game that started in temparatures below -10 Celsius at Michigan Stadium in Ann Arbor and got colder, it was the home fans who went home disappointed as goals from Daniel Alfredsson and Justin Abdelkader were not enough to give them the victory.
James van Riemsdyk and Bozak scored in the second and third period to put Toronto ahead but Abdelkader scored with 5:32 to play to send the game into overtime.
Jonathan Bernier made 43 saves for the Maple Leafs in a game which was hailed as a success both by the players and the majority of the 105,491 fans - a record crowd for an ice hockey game.
In the other game on New Year's Day, the Tampa Bay Lightning were 4-2 winners over the Vancouver Canucks.