SmackDown's journey to Fastlane on March 11 is gathering momentum and this week the United States champion Bobby Roode called out Randy Orton after last week's RKO outta nowhere.
Orton came to the ring ready to accept the challenge but just as the pair prepared to throw down, former WWE Champion Jinder Mahal interrupted proceedings.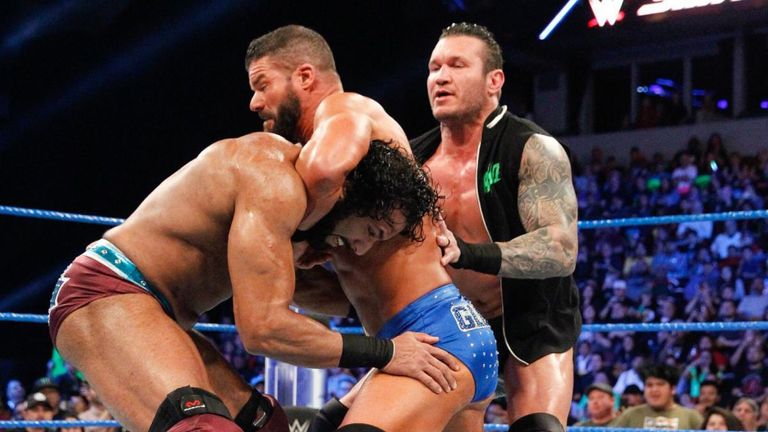 Smarting at his omission from the blue brand's first top 10 list, the Modern Day Maharajah berated the ninth-placed Orton, claiming it was embarrassing that a veteran of his stature should sit so low.
But The Viper's attention quickly shifted back to Roode when The Glorious One commented he didn't like Orton's tendency to blindside fellow competitors, as he had done last week.
Orton responded by RKOing an unsuspecting Sunil Singh, prompting a brawl between the superstars which ended with Mahal delivering the Khallas to both Roode and Orton.
A United States Championship match is certainly in the offing at Fastlane and while Roode and Orton still have a score to settle, given Mahal's involvement in proceedings, they need to keep one eye over their shoulder in the coming weeks.