Punk retains WWE title
WWE Champion CM Punk prevailed over Alberto Del Rio in his first title defence in the main event of this week's RAW SuperShow.
By James Coyle
Last Updated: 29/11/11 2:40pm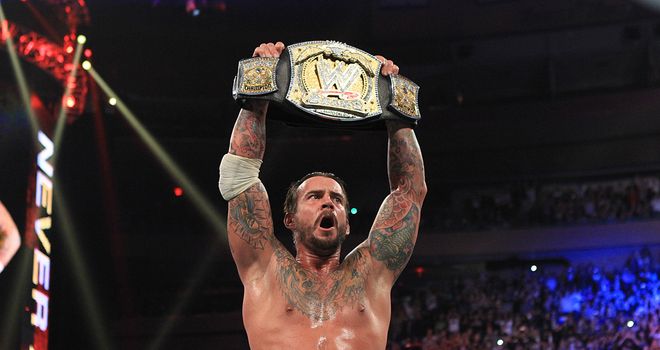 WWE Champion CM Punk prevailed over Alberto Del Rio in his first title defence in the main event of this week's RAW SuperShow.
Just one week into his reign as WWE Champion, Straight Edge Superstar CM Punk defended his title in a bout where he would have lost the championship had he been disqualified.
Attempting to take advantage of the stipulation, Del Rio removed a turnbuckle pad and brought a steel chair into the ring. But the WWE Champion had his opponent well scouted and removed the foreign object before sending the underhanded Superstar head first into the exposed turn-buckle for a cunning win.
On a heated edition of Piper's Pit, "Rowdy" Roddy Piper asked John Cena if the fans boos were starting to get to him. But the Cenation leader refused to debate the subject and instead insisted that he can't control the way the crowd reacts.
Cena's honourable response did not convince Piper, though, who made it clear that if the kids' favourite Superstar doesn't face his critics before WrestleMania, he may suffer for it. The Scotsman then added an exclamation to his statement by handing Cena his Hall of Fame ring before slapping him across the face.
Although Cena was rattled by the strike, he did not attack the WWE legend. Instead, he turned and exited the squared circle.
Attack
Former WWE Tag Team Champions The Miz and John Morrison were scheduled to compete in a one on one match. However, before the bout got under way, The Awesome One set about Morrison, bashing his leg with a steel pipe before the fan favourite even got to the ring.
The Miz then proceeded to punish his opponent with a kendo stick. Although he battled valiantly, Morrison was deemed unable to compete after being knocked out by a Skull Crushing Finale on the entrance ramp, the very same manoeuvre Miz used to put R-Truth out of action last Monday.
As Morrison was stretchered away, a remorseless Miz grabbed a microphone and promised that his brutal attacks are set to continue.
Also on this week's RAW SuperShow, the ever impressive Dolph Ziggler scored a surprise victory over Randy Orton.
However, the victory over The Viper was somewhat tarnished as Orton was in-fact distracted by his rival Wade Barrett, which led to WWE's Apex Predator falling prey to the Zig Zag manoeuvre. It may have been a cheap victory, but that didn't stop Ziggler from celebrating with a headstand.
Don't miss a special live holiday edition of SmackDown at 1am Wednesday morning on Sky Sports HD3, hosted by Mick Foley featuring a Steel Cage Match between Daniel Bryan and World Heavyweight Champion Mark Henry. A repeat of the show will air this Friday Night at 10pm on Sky Sports HD4.