Big call for Punk
WWE Champion CM Punk has been handed a very tough choice. See what it is by reading our Raw report...
Last Updated: 10/10/12 11:10am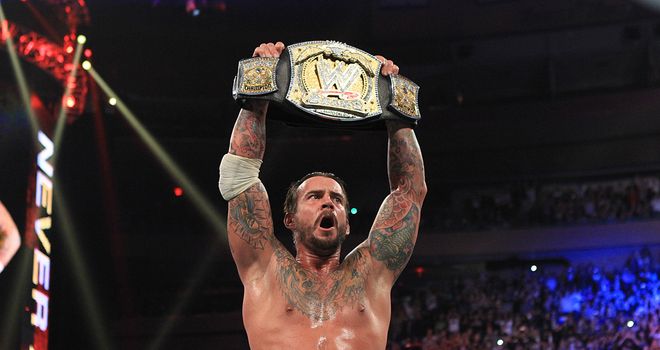 CM Punk has a big choice to make.
The WWE Champion, at the behest of WWE Chairman Vince McMahon, must decide within the next seven days whether he will defend his belt at Hell in a Cell against John Cena or Ryback - or have McMahon choose for him.
McMahon's ultimatum was delivered at the end of a brutal match between himself and Punk, which came about after the Second City Saint had slapped his boss earlier in the evening for failing to name him as one of the best competitors the WWE has ever seen.
Punk levelled McMahon with a low blow and battered him with a kendo stick, but soon fled when Ryback and Cena rushed to the ring to assist the stricken Chairman of the Board.
McMahon would have the last laugh, though, and has seemingly forced Punk into the toughest decision of his career. Who will the champ meet at the next pay-per-view? You'll have to tune into next week's edition of Monday Night Raw to find out...
Momentum
Elsewhere, the aforementioned Ryback enjoyed a dominating night, crushing former WWE Tag Team Champions Primo and Epico in a handicap match, while United States titlist Antonio Cesaro bettered Canadian high-flyer Tyson Kidd.
Rey Mysterio and Sin Cara and Team Rhodes Scholars progressed to the finals of the Tag Team Tournament with victories over the Prime Time Players and Santino Marella and Zack Ryder respectively, and will now square off for the right to face Kane and Daniel Bryan at Hell in a Cell for the gold.
Kane and Bryan, aka Team Hell No, seized further momentum, however, by knocking off the duo of Dolph Ziggler and Alberto Del Rio, while Intercontinental Champion The Miz and Kofi Kingston came to blows during a chat with veteran American broadcaster Larry King.
World Heavyweight Champion Sheamus conquered Wade Barrett by disqualification after interference from his Hell in a Cell opponent Big Show and the dangerous Tensai, and Eve maintained her grip on the Divas Title by beating Kaitlyn.
For more rough-and-tumble, tune into WWE Smackdown, 10pm, Friday, Sky Sports 2 HD.