And the winner is...
Check out our latest Raw report to see who WWE Champion CM Punk will face at Hell in a Cell.
Last Updated: 17/10/12 2:46pm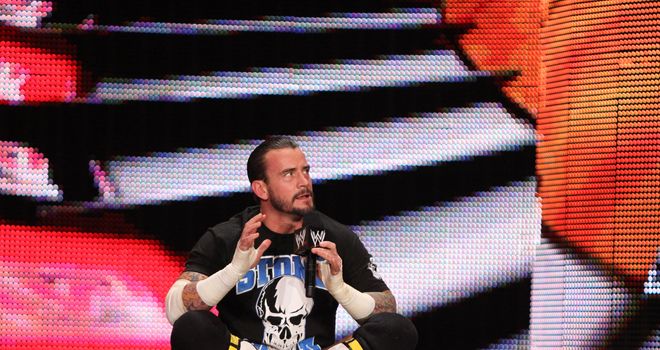 CM Punk will defend his WWE Championship against Ryback at Hell in a Cell.
Punk was given the choice of facing 'Big Hungry' or long-time foe John Cena in Atlanta, Georgia on October 28, but after the Second City Saint failed to make a decision on the latest edition of Monday Night Raw, WWE Chairman Vince McMahon chose for him.
Ryback will now fight for his first singles title in the WWE and the powerhouse geared up for his big match with Punk by defeating David Otunga and Dolph Ziggler in a handicap bout, although Otunga was abandoned by his partner during the contest.
The Big Show will battle Sheamus for the World Heavyweight Championship at Hell in a Cell and generated momentum on Raw by garnering a victory over tag team titlist - and the man who ended his previous reign with the World title - Daniel Bryan.
The Word's Largest Athlete was not done for the night, though, as after a post-match stare-down with Bryan's partner Kane, interfered in Sheamus' clash with Wade Barrett. This rivalry continues to simmer...
Team Rhodes Scholars, who will face Rey Mysterio and Sin Cara in the Tag Team Tournament Final on next week's show, defeated Primo and Epico, while US Champion Antonio Cesaro bettered high-flying South African Justin Gabriel.
Alberto Del Rio impressed en route to conquering Brodus Clay, Kofi Kingston hit a lethal Trouble in Paradise to dispatch Intercontinental titlist The Miz, and Eve retained her Divas Championship for the second week running by seeing off former belt holder Layla.
Elsewhere, Kane recorded a dominating win over announcer Matt Striker, while Heath Slater, Jinder Mahal and Drew McIntyre, collectively known as 3MB, attacked Santino Marella and Zack Ryder after Team Co-Bro's loss to the Prime Time Players.
For more reaction and analysis, visit WWE.com and then tune into WWE Smackdown, 10pm, Friday, Sky Sports 2 HD.