Ultimate survivors
The main event for Survivor Series has been set. See who will be involved by reading our Raw report...
Last Updated: 31/10/12 5:58pm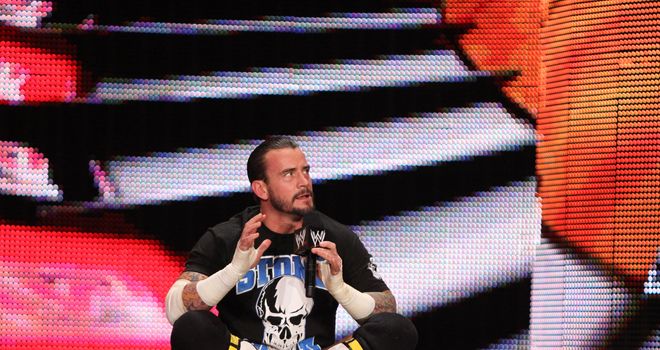 If CM Punk thought he had seen the last of Ryback he was very much mistaken.
The WWE Champion beat Big Hungry at Hell in a Cell on Sunday after an assist from referee Brad Maddox and declared on Monday Night Raw that he was going to move on to other challengers
However, the Second City Saint later found out that he will be on opposing teams to Ryback at November's Survivor Series in one of the event's traditional five-on-five elimination bouts.
Punk will lead his squad, which also includes Cody Rhodes, Damien Sandow, Alberto Del Rio and The Miz, into battle against a side managed by WWE legend Mick Foley and featuring Daniel Bryan, Kane, Kofi Kingston, Randy Orton and his arch nemesis Ryback.
Plenty of the aforementioned Superstars were in action on Monday evening and most of them picked up some momentum-building victories ahead of the big showdown in Indianapolis, Indiana.
Team Punk members Rhodes and Sandow defeated Rey Mysterio and Sin Cara in tag competition, while the Mexican Aristocrat, Del Rio, got the better of the high-flying South African Justin Gabriel.
Beat-down
Team Hell No aka Bryan and Kane conquered the Prime Time Players, while the duo's Survivor Series comrades, Orton and Ryback, registered wins over Wade Barrett and JTG respectively.
Intercontinental Champion Kingston toppled United States titlist Antonio Cesaro via disqualification due to interference from The Miz, while Cesaro was also on the end of a post-match beat-down from R-Truth.
Meanwhile, Raw's managing supervisor Vickie Guerrero showed a video tape of AJ Lee and John Cena in a hotel which she claims is evidence of the duo's alleged affair, though Guerrero did at least rehire former Raw general manager Lee to the Divas roster.
AJ pinned Beth Phoenix on her return to the ring, but the match was swiftly re-started by Guerrero and Lee fell victim to the Glamazon the second time around - although Phoenix was not smiling for long as she was rapidly fired by Guerrero for not winning her bout at the first attempt.
Elswehere, Sheamus gained a modicum of revenge for losing his World Heavyweight Title at Hell in a Cell to the Big Show by hitting the World's Largest Athlete with his trademark manoeuvre White Noise, while 3MB members Heath Slater and Jinder Mahal bettered Zack Ryder and Santino Marella.
For more on all the stories, head to WWE.com.
Remember to catch the WWE's next big event, Survivor Series, from 1am, Sunday November 18, on Sky Box Office (Mon morning).