The fall guy
Alberto Del Rio lost a brutal Falls Count Anywhere match to Randy Orton on Smackdown.
Last Updated: 13/11/12 4:04pm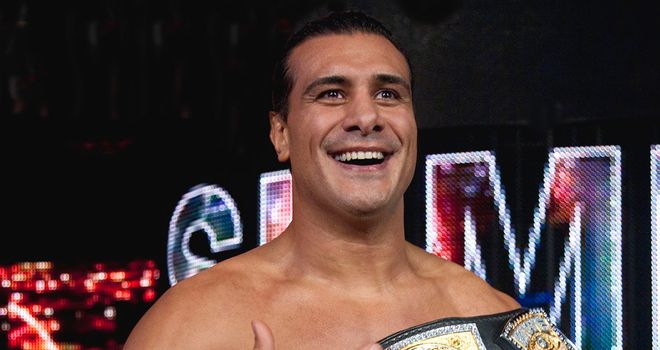 Alberto Del Rio was beaten by long-time rival Randy Orton in a bone-shattering Falls Count Anywhere match on Tuesday's edition of Smackdown UK.
The Mexican Aristocrat, who also suffered defeat to the Viper at October's Hell in a Cell event, fought gamely inside Birmingham's LG Arena, but was eventually conquered by Orton courtesy of an RKO onto the steel ring steps.
Del Rio and Orton's duel featured myriad weaponry - with each competitor hitting his opponent with a combination of chairs, tables and rubbish bins - and Del Rio's personal ring announcer, Ricardo Rodriguez, being hurled into a telephone box by a fired-up Orton.
But the duo's feud has not yet come to a head; they will get the chance to tear strips off each other again at Survivor Series on November 18 when they are on opposing five-man tag teams.
Elsewhere, World Heavyweight Champion Big Show united with Wade Barrett to defeat the tandem of Sheamus and British veteran William Regal, a contest that came about after the World's Largest Athlete had attacked both Sheamus and Regal in a Birmingham pub on Monday night.
Kofi Kingston successfully defend the Intercontinental Title after a high-octane bout with The Miz, and showed his newly-acquired aggressive streak afterwards when he refused his foe's offer of a handshake - and proceeded to dropkick him out of the ring.
Plus, the Prime Time Players gained revenge for their recent string of losses to Rey Mysterio and Sin Cara by finally recording victory the luchadore twosome. Are Titus O'Neill and Darren Young now back in the Tag Team Title picture?
If you missed the thrills and spills from WWE Smackdown UK, you can catch the show again on Friday, 10pm, Sky Sports 2 HD.