Chamber made
Chris Jericho, Kane and Jack Swagger earned Elimination Chamber places on Raw.
Last Updated: 19/02/13 6:52pm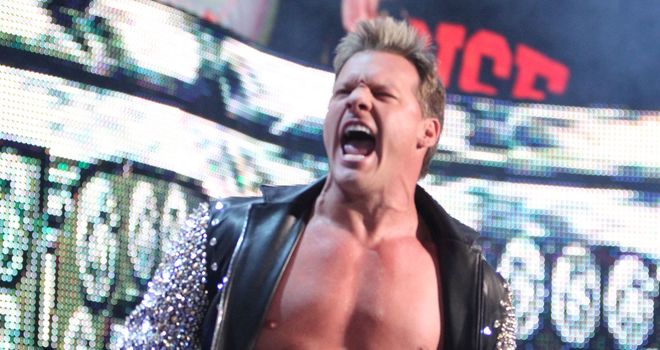 The line-up for the World Heavyweight Championship Number One Contender's Match at Elimination Chamber has been decided, with the Ayatollah of Rock 'n' Rolla, the Big Red Monster and a Real American filling the final three spots.
Daniel Bryan, Randy Orton and Mark Henry had already secured their berths in Sunday evening's tussle in New Orleans, but courtesy of victories on Monday Night Raw, Chris Jericho, Kane and Jack Swagger have been thrust into the mix.
Jericho pinned Bryan to earn his earn his place in the Elimination Chamber, while Kane and Swagger will also be handed the chance to earn a World Heavyweight Championship bout at WrestleMania after conquering Zack Ryder and Dolph Ziggler respectively.
Henry, meanwhile, geared up for this weekend's six-man duel by beating fellow behemoth The Great Khali in singles action - and then dishing out a World's Strongest Slam to Hornswoggle - while two more big men, Tensai and Brodus Clay banded to vanquish Primo and Epico.
Attacked
Reigning World Heavyweight Champion Alberto Del Rio saw off Damien Sandow, while the man he will defend his strap against on Sunday, Big Show, also got physical; the World's Largest Athlete did not utter a word in Nashville, but attacked Yoshi Tatsu and Alex Riley and knocked out Matt Striker.
The Rock, like Striker, was left licking his wounds at the end of Raw after being levelled with a Go To Sleep by his Elimination Chamber opponent CM Punk and learning that should he get disqualified or counted-out this weekend, he will lose his cherished belt.
John Cena, Sheamus and Ryback will team to face The Shield in a six-man tag team match in New Orleans and unleashed their fury on Dean Ambrose, Seth Rollins and Roman Reigns on Raw after they had decimated 3MB members Heath Slater, Drew McIntyre and Jinder Mahal in a sanctioned bout.
Plus, The Miz defeated Cody Rhodes by disqualification after he was ambushed by United States Champion and long-time nemesis Antonio Cesaro, and Intercontinental Titlist Wade Barrett recovered from a backstage beat-down by Bo Dallas to overcome Kofi Kingston.
WWE Elimination Chamber comes you way live at 1am on Sunday (Mon morning). Watch the action live on Sky Sports 1 HD or catch the repeat showing, 9pm, Monday, Sky Sports 3 HD.