WWE SummerSlam 2013: Randy Orton won big inside Los Angeles' Staples Center
Daniel Bryan sucker-punched as delight turned to despair...
Last Updated: 28/07/14 6:17pm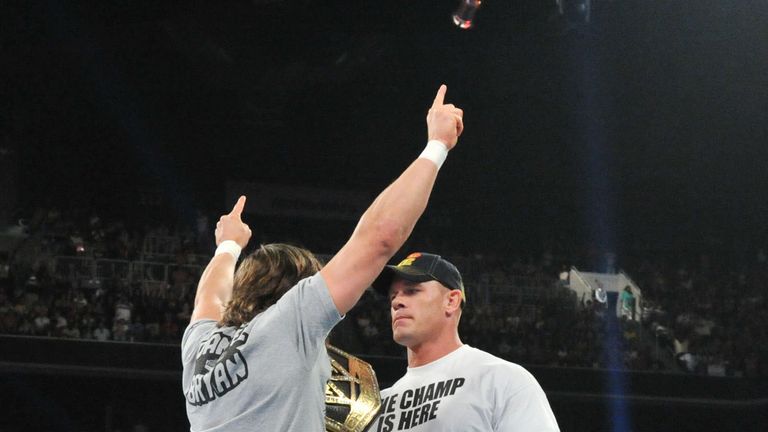 If you're already salivating over John Cena versus Brock Lesnar for the WWE World Heavyweight Title, we can't blame you.
But before you divert all of your attention to this year's SummerSlam, come with us as we look back at the thrills and spills from the 2013 edition.
WWE SUMMERSLAM
1am, Sun (Mon), Aug 17
Live on Sky Sports Box Office
Read on to learn how Daniel Bryan was double-crossed, Randy Orton profited from the aforementioned double-cross, and Christian's pursuit of gold ended in valiant failure.
Cena might want to peruse the paragraphs below, too, as they more than explain just what he will be up against when he combats Lesnar on August 17, live on Sky Sports Box Office...
SummerSlam 2013 report:
Published August 19:
Daniel Bryan's lifelong dream was realised at SummerSlam - for just a few minutes.
Bryan pinned John Cena in Sunday night's main event to win the WWE Championship for the first time in his career, but before the confetti had time to settle, Randy Orton emerged from the locker room with his Money in the Bank briefcase in tow.
The Viper stared at the new champion but opted not to cash in the contract he had seized in Philadelphia in July - until Triple H, who had served as the special guest referee in Bryan's clash with Cena, shocked the WWE Universe.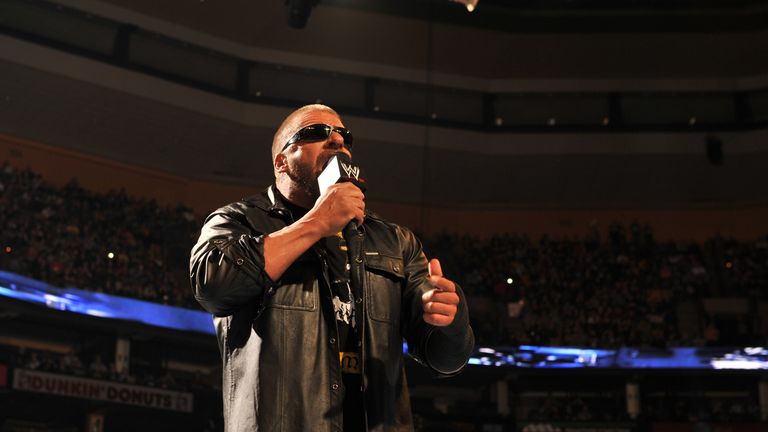 The Game, just minutes after raising the submission specialist's hand in victory, floored him with a Pedigree and then counted to three as Orton pinned Bryan to claim the WWE Title.
The World Heavyweight Championship did not switch hands inside Los Angeles' Staples Center, however, as Alberto Del Rio forced Christian to tap out to his Cross Armbreaker.
Rob Van Dam, like Christian, was unsuccessful in his pursuit of gold; the One of a Kind Superstar speared by Roman Reigns during his United States Title match with Dean Ambrose to win by disqualification but prevented from seizing the strap.
CM Punk was not looking for a belt in California but to decimate Brock Lesnar - and he may have achieved his goal if not for Paul Heyman, Punk's former best friend who betrayed him at the Money in the Bank pay-per-view.
The Second City Saint defied the size advantage Lesnar held over him to leave the Anomaly reeling in a match with the tagline 'The Best v The Beast', hitting his beefier opponent with the Go To Sleep and locking in a host of debilitating submission manoeuvres.
But when Punk became riled by Heyman's continued meddling and administered the Anaconda Vice on his former mentor, he was whacked with a steel chair by Lesnar, flattened by an F5 and pinned.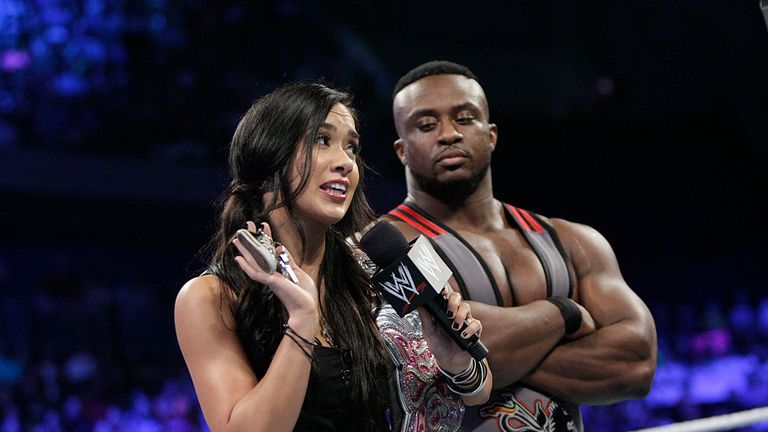 Elsewhere, Cody Rhodes won the battle of ex-Team Rhodes Scholars members by defeating Damien Sandow; Natalya vanquished Brie Bella, and Dolph Ziggler and Kaitlyn knocked off the team of AJ Lee and Big E Langston.
Meanwhile, in the evening's opening bout, Bray Wyatt overcame Kane in a Ring of Fire Match - but only after receiving a little help from his mammoth minions, Luke Harper and Erick Rowan.
The Big Red Monster dominated Wyatt in the early portion of the contest, as Harper and Rowan's attempts to interfere were quelled by the raging flames that surrounded the squared circle.
However, when Wyatt's allies doused the fire with an asbestos blanket, they entered the ring and dished out a brutal beating to Kane, which allowed their sermon-spewing spearhead to squash the Devil's Favourite Demon with his Sister Abigail move and pick up the win.
Kane's punishment was not over, though, as once the match had ended Harper and Rowan desecrated him with the steel steps before carrying him out of the arena - led, of course, by Wyatt.
SummerSlam 2014 booking details
WWE SummerSlam will be shown at 1am on Sunday, August 17 (Mon) on Sky Sports Box Office (channel 743) and on Sky Sports HD Box Office (channel 752).
WWE SummerSlam will be repeated on Sky Sports Box Office (channel 743) BUT NOT Sky Sports HD Box Office (channel 752) until 9pm on Saturday, August 23.
Repeats showing will last three hours, with the final showing BEGINNING at 9pm on Saturday, August 23.
The event is priced at £14.95 for UK customers, €21.95 for customers in the Republic of Ireland.
Viewers can call 08442 410 888 from Tuesday, August 5 to book WWE SummerSlam. (There may be an additional charge for telephone bookings).
You will be able book WWE SummerSlam online from Tuesday, August 5 by visiting this link: https://my.sky.com/orderboxoffice/
You can also order WWE SummerSlam at a later date by pressing the Box Office button on your remote. Select 'sports & events' and follow the on-screen instructions.
Cable customers should contact their local cable operator.