Smackdown: RVD floors Alberto Del Rio; Randy Orton RKOs Daniel Bryan
Rob Van Dam floored Alberto Del Rio and Daniel Bryan beat Wade Barrett on WWE Smackdown.
Last Updated: 25/08/13 7:34pm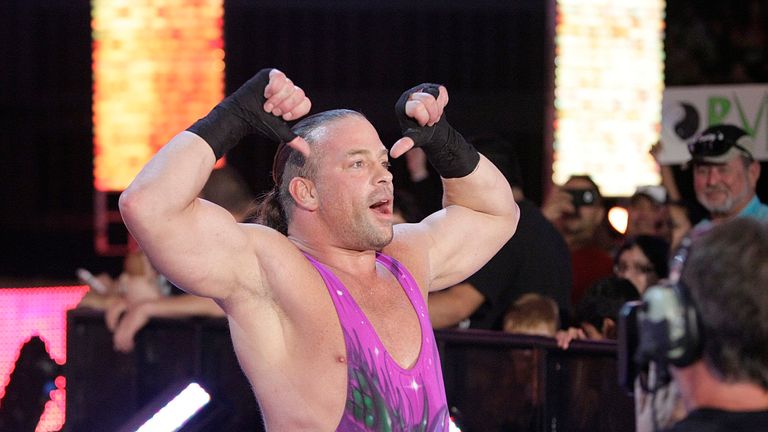 The former ECW star got the better of current titlist Alberto Del Rio on Monday Night Raw and did so again on Friday - flattening the Essence of Excellence with his patented Rolling Thunder manoeuvre.
Del Rio mirrored his SummerSlam achievements on Smackdown, forcing Christian to tap out to his Cross Armbreaker at the end of a see-saw encounter, but was then distracted by his former ring announcer, Ricardo Rodriguez.
The Mexican Aristocrat was subsequently levelled by a missile dropkick from Christian and then felt the force of Van Dam, who is now being represented by Rodriguez, the man Del Rio launched a vicious beat-down on a few weeks ago.
Suckerpunch
Daniel Bryan was also writhing in pain on Friday when he was RKOd by Randy Orton after besting Wade Barrett in a Steel Cage match sanctioned by Smackdown general manager Vickie Guerrero.
Bryan - who saw Orton cash in his Money in the Bank contract at SummerSlam and pinch the WWE Championship he had won moments earlier from John Cena - learnt earlier in the evening that he would get his rematch with the Viper at September's Night of Champions pay-per-view.
But Orton opted to floor the submission specialist early, emerging from underneath the ring to suckerpunch Bryan after he had pinned former Intercontinental Champion Barrett.
Elsewhere, current Intercontinental Champion Curtis Axel defeated Cody Rhodes and then challenged CM Punk to a match on Monday Night Raw - which the Second City Saint swiftly accepted via Twitter.
Plus, Dolph Ziggler overcame Big E Langston despite the best efforts of AJ Lee, Big Show and Mark Henry conquered 3MB in a handicap match, and Prime Time Player Darren Young knocked off Real American wrestler Antonio Cesaro.