Monday Night Raw: Cody Rhodes fired, Daniel Bryan knocked out
Cody Rhodes was fired on Monday Night Raw after losing a match to WWE Champion Randy Orton.
Last Updated: 05/09/13 1:18pm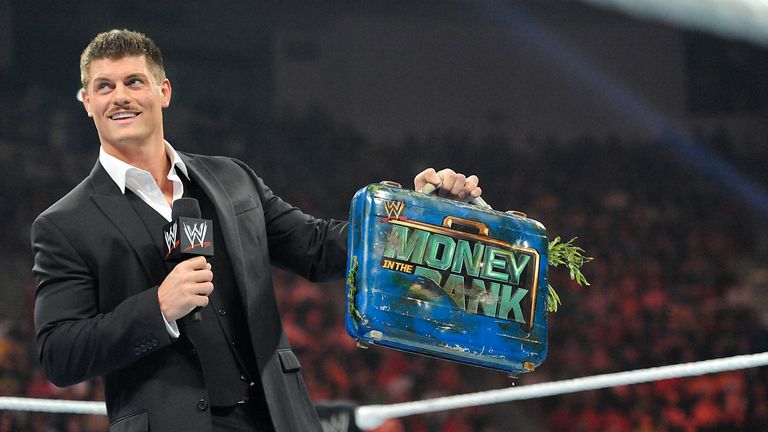 Rhodes irked WWE Chief Operating Officer Triple H backstage in Iowa by suggesting the likelihood of interference in the evening's main event between Big Show and Daniel Bryan was high.
The Game subsequently informed the former Intercontinental Champion - who had recently bested onetime friend Damien Sandow in two singles matches - that should he lose his encounter with WWE Champion Randy Orton he would be axed from the roster.
And despite Rhodes hitting the Viper with a Disaster Kick, he was eventually beaten by The Apex Predator's trademark RKO and wished the best in his future endeavours by the King of Kings.
Triple H and his wife Stephanie McMahon also toyed with Big Show on Monday night, firstly by revealing he had to wrestle Bryan because he was in monetary strife and could not afford to breach his contract - and then by making him knock out the submission specialist.
Punish
The World's Largest Athlete engaged in a gripping contest with Bryan, rising after a barrage of kicks and elbows from the bearded grappler to flatten his opponent with a spear - but resisted punishing his smaller adversary further with a Knockout Punch.
However, as Big Show attempted to trudge back to the locker room, Triple H emerged, flanked by The Shield's Dean Ambrose, Seth Rollins and Roman Reigns, to administer further hurt to Bryan, the man he sucker-punched at SummerSlam.
The Cerebral Assassin instructed The Shield to annihilate Bryan with a Triple Powerbomb and then, with the help of his other half McMahon, forced a teary Big Show to finally knock out the number one contender to the WWE title.
Shield member Ambrose appeared earlier in the show, too, dishing out a beating to Dolph Ziggler ahead of the Showoff's bout with Ryback, which the bleach-blonde Superstar lost courtesy of a vicious Shell Shocked.
Elsewhere, CM Punk vowed to destroy Paul Heyman at Night of Champions; The Miz ensured Fandango tapped out to the Figure Four Leglock; The Prime Time Players got the better of 3MB; and Rob Van Dam overcame Damien Sandow.
Plus, Divas Champion AJ Lee's decision to embroil herself in a number one contenders' Triple Threat clash between Naomi, Brie Bella and Natalya backfired when she was told she would defend her belt against all three females at September's Night of Champions event.