Monday Night Raw: WWE locker room unites to help Daniel Bryan out
Daniel Bryan looked primed to be beaten up by Randy Orton on Raw - until he was aided by his colleagues.
Last Updated: 19/09/13 5:11pm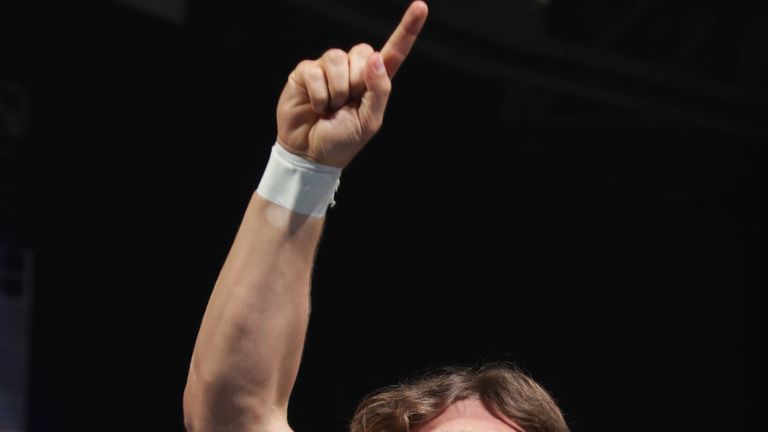 The submission specialist was stripped of the strap he won from Randy Orton at Night of Champions on Raw with WWE Chief Operating Officer Triple H stating the fast count conducted by referee Scott Armstrong had tainted the victory.
The Game fired long-time official Armstrong for his indiscretion and declared the WWE Title vacant, while Bryan squared off with Roman Reigns in singles action for the first time in the evening's main event.
Bryan looked set to conquer the Shield powerhouse, too, when he locked in the "Yes!" Lock, but was then attacked by Orton - who, after being questioned by Stephanie McMahon due to his perceived lack of viciousness, had earlier pummelled The Miz all over the arena
However, before the Viper could desecrate Bryan with a steel chair, an array of WWE Superstars emerged from the back to send Orton into retreat and help their bearded friend dispose of Reigns, Dean Ambrose and Seth Rollins.
Judgment
Elsewhere, Stephanie McMahon not only fired up Orton in Cleveland, but also forced Big Show to knock out the legendary Dusty Rhodes after the American Dream had failed to choose between his two sons, Cody Rhodes and Goldust.
Rhodes, Snr was asked by McMahon to pick which one of his offspring would be offered a performers contract, but the WWE Hall of Famer could not decide and was made to pay for his dithering.
McMahon, sick of Rhodes' inability to reach a judgment, called out Big Show and told the giant to select whether The Shield would hurt the American Dream or he would - and, in floods of tears, the World's Largest Athlete opted for the latter.
Ambrose, meanwhile, was pinned by Dolph Ziggler, while his Shield cohorts, WWE Tag Team Champions Reigns and Rollins, could be set for another meeting with the Usos, after the Samoan twins earned a title match by overcoming Tons of Funk and The Real Americans.
Rob Van Dam knocked off Damien Sandow; Fandango vanquished R-Truth; and Brie Bella and the Funkadactyls beat Alicia Fox, Layla and Aksana while Divas Champion AJ Lee and Natalya bickered at the commentary booth.
Plus, after rescuing Paul Heyman from the clutches of CM Punk at Night of Champions, Ryback announced that he would continue to protect the ECW architect from the wrath of the Second City Saint.