WWE Smackdown: Daniel Bryan saves Big Show from brutal attack
Daniel Bryan stood tall at the end of a mammoth brawl on the latest edition of WWE Smackdown.
Last Updated: 06/10/13 3:31pm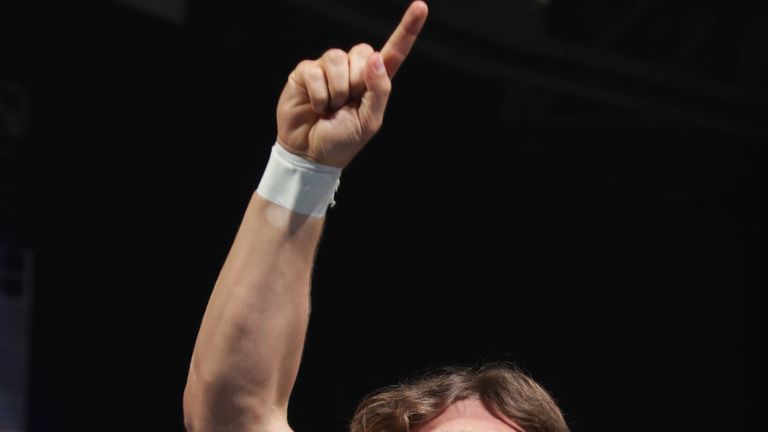 Big Show combatted Randy Orton and all three members of the Shield in the blue brand's main event, but the clash ended prematurely when Dean Ambrose brought a steel chair into play and handed the World's Largest Athlete a disqualification victory.
However, the Viper and the black-clad rebels continued to assault Big Show - the giant received a vicious spear from Shield powerhouse Roman Reigns - but the veteran was spared when Daniel Bryan and the Usos rushed to the ring.
Bryan - who will fight Orton for the vacant WWE Title in Buffalo, New York on Sunday - administered his "Yes!" Lock on the Apex Predator and kneed Ambrose in the head, but all four of his foes eventually scrambled to safety.
Elswhere, Bryan's fiancée Brie Bella knocked off Aksana, before being warned by the Tamina-flanked AJ Lee, that she would be pulverised during their Divas Championship encounter at Battleground.
Retribution
Rob Van Dam - who has a weekend date with Alberto Del Rio for possession of the World Heavyweight Championship - saw his duel with Fandango scuppered by interference from the ballroom enthusiast's lady friend Summer Rae.
But the Whole Dam Show exacted some retribution post-bout when he placed a garbage can onto Fandango in the corner of the ring and proceeded to level the dancer with a stunning Van Terminator.
Del Rio will be trying to avoid that fate when he contests a Hardcore Rules match with RVD and geared up for Sunday by forcing Dolph Ziggler to tap out to the Cross Armbreaker.
Ryback, meanwhile, delivered a warning to CM Punk by destroying R-Truth - who was then sucker-punched by Curtis Axel, the man he will try to rip the Intercontinental Championship from inside the First Niagara Center.
Plus, 3MB's Heath Slater were downed by Los Matadores - even falling victim to a daredevil crossbody from the bullfighters' mascot, El Torito - while Kofi Kingston pinned Big E Langston and learned he would face Bray Wyatt at Battleground.