WWE Smackdown: The Real Americans beat Los Matadores after Cesaro gets slapped
Dolph Ziggler vanquishes Titus O'Neil ahead of WrestleMania XXX
Last Updated: 07/04/14 8:37am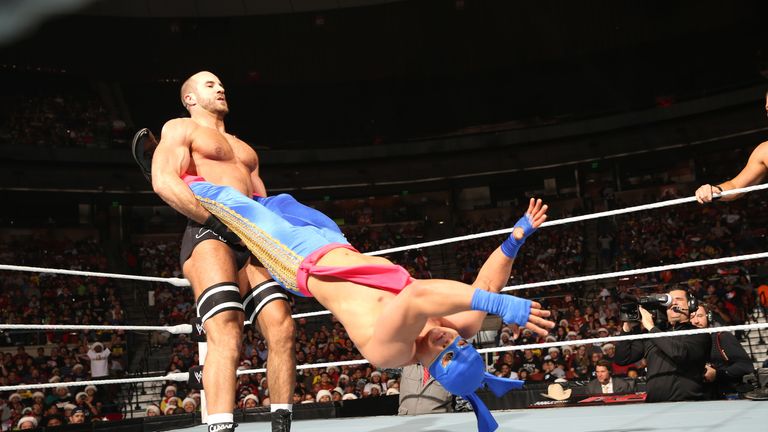 The hirsute director of the Real Americans slapped Cesaro midway through the Swiss and Jack Swagger's bout with Los Matadores in Washington, DC, and it led to a morale-boosting victory.
Cesaro went berserk after the hand-to-face contact and dizzied one of his bullfighting opponents with a Cesaro Swing, before collecting the win courtesy of a Neutralizer.
The triumph set The Real Americans up perfectly for the WrestleMania pre-show, on which they, along with Los Matadores and RybAxel, will aim to prise the WWE Tag Team Championships from The Usos.
Dolph Ziggler will be on the main 'Mania card, though, in the Andre the Giant Memorial Battle Royal, and he defeated one of his rivals in that 30-man match on Smackdown, Titus O'Neil.
The Show-Off was at a size disadvantage but his superior speed proved key, with the bleach-blonde Superstar silencing his whistle-blowing foe with a neck-rattling Zig Zag.