WWE Smackdown: Chris Jericho warns Bray Wyatt that he can be 'dangerous'
Roman Reigns clobbers Randy Orton after blue brand's main event
Last Updated: 07/07/14 9:00am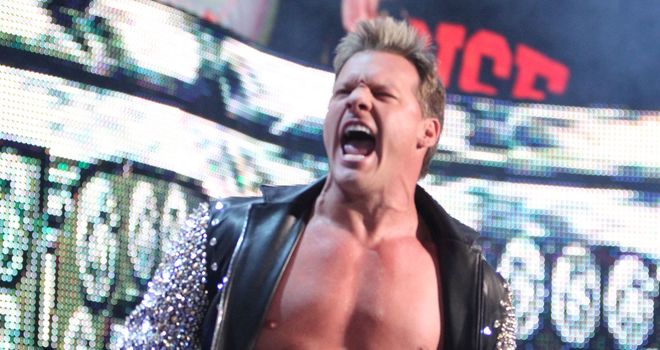 Chris Jericho appeared on Smackdown on Friday night to tell Bray Wyatt that he cannot wait for the two to lock horns.
Jericho's thrilling return on Raw was gate-crashed by Wyatt and his powerful allies, Luke Harper and Erick Rowan, with the backwoods brawlers viciously attacking the six-time world champion.
But Y2J did not dwell on that beating when he spoke on the blue brand for the first time in almost a year, warning Wyatt that despite enjoying the adulation of fans, he could still get "dangerous".
Jericho's words enticed The Eater of Worlds to pop up on the TitanTron and deliver his trademark eerie rhetoric, though The Ayatollah of Rock 'n' Rolla seemed unfazed and delivered a taste of his capabilities by cracking The Miz with a Codebreaker for the second time this week.
WWE RAW
1am, Mon (Tue), Sky Sports 3
The Canadian-American will now face The Miz on Monday's episode of Raw, a show which should also see Randy Orton seek revenge on one of his Battleground adversaries, Roman Reigns.
Pounded
The Apex Predator and Seth Rollins ganged up on Dean Ambrose on Smackdown, battering the Lunatic Fringe after he had beaten Rollins via disqualification in their match when the Aerialist pounded his head with the Money in the Bank briefcase.
That prompted Reigns – who had earlier been warned by Triple H that should he interfere in the Rollins-Ambrose tussle he would be removed from the WWE World Heavyweight Title Fatal Four-Way at Battleground – to rescue his former Shield comrade.
The Juggernaut prevented Rollins from performing a daredevil move on Ambrose and then pummelled Orton's jaw with a stunning Superman punch.
But he may now need to watch his back on Monday…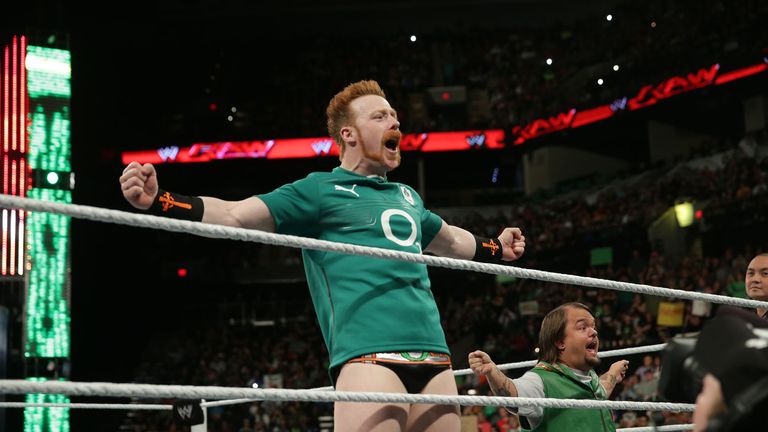 Elsewhere, Sheamus evaded a moonsault and a Cross Armbreaker to retain his United States Championship in a clash with Alberto Del Rio, while AJ Lee downed Eva Marie and received a handshake and round of applause from Paige for her efforts.
Inspirational
Bo Dallas, meanwhile, promised to win the Intercontinental Title at Battleground's Battle Royal for the injured Daniel Bryan, before taking his winning streak since debuting on the main roster to 12-0.
The Floridian edged out Los Matadore Diego and left his mark on the bullfighter's mascot El Torito, too, clobbering the diminutive Superstar with the Inspirational Body Slam.
Two of Dallas' rivals at Battlegound will be Big E and Cesaro but their dust-up on Smackdown did not get started with the powerhouses whacking each other outside of the ring and seeing their duel end in a no-contest.
Plus, on Independence Day, Lana and Zeb Colter argued about Russia and the USA, while Stardust and Goldust, who have been on quite a roll since the former adopted his new persona, tried to come up with a tag team name.
Let us know what you think the glittering tandem should be called by filling in the feedback form below…
BATTLEGROUND BOOKING DETAILS
WWE Battleground will be shown at 1am, Sunday, July 20 (Monday morning) on Sky Sports Box Office (channel 743) and Sky Sports HD Box Office (channel 752).
WWE Battleground will be repeated on Sky Sports Box Office (channel 743) BUT NOT Sky Sports HD Box Office (channel 752) until 9pm on Saturday, July 26.
Repeats showing will last for three hours, with the final showing BEGINNING at 9pm on Saturday, July 26.
The event is priced at £14.95 for UK customers, €21.95 for customers in the Republic of Ireland.
Viewers can call 08442 410 888 to book WWE Battleground from Tuesday, July 8. (There may be an additional charge for telephone bookings).
You can book WWE Battleground online from Tuesday, July 8 by visiting this link: https://my.sky.com/orderboxoffice/
You can also order WWE Battleground at a later date by pressing the Box Office button on your remote. Select 'sports & events' and follow the on-screen instructions.
Cable customers should contact their local cable operator.