Jim Ross: WWE announcer on how to find the next big thing
Jim Ross explains which traits a would-be WWE Superstar must have in order to get signed.
Last Updated: 22/08/13 4:15pm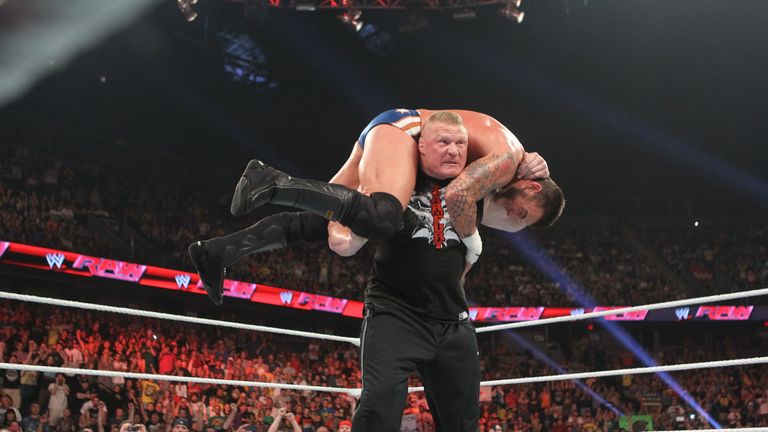 "Good Ol' JR" was a regular at the announce desk between the early 1990s and late 2000s and famed for quotes such as "It's a slobberknocker!" and "Business is about to pick up".
However, Ross also enjoyed a spell as WWE's Vice President of Talent relations and was charged with helping discover potential new stars, including the Anomaly, Brock Lesnar.
And he told skysports.com exactly what traits he looked for in a would-be wrestler, and why if it appeared that a wrestler could not close out WrestleMania, he was not interested...
"I would say signing new talent for the WWE is comparable to finding the next big star in football, the NFL, the NBA or even on stage and screen, as you are looking for that intangible 'it' quality.
"You are looking for someone with that charisma that makes you not want to take your eyes off them, something that guys like Daniel Bryan (pictured, below right) have, but something that cannot be manufactured.
"You look at a lot of people but my theory when it comes to signing talent has always been that you start your process by looking for someone that you perceive has a viable opportunity to headline WrestleMania.
"I never thought it would smart to spend hour after hour, day after day, trying to find another preliminary-level wrestler, I always thought my time was best served trying to find main-eventers.
"If you do that, then the worst thing that happens is someone falls a little bit short of your estimations but becomes a very good team member that adds quality, professionalism and a great work-ethic to the roster and locker room.
"And the best thing with that policy is that you are sometimes lucky enough to find a bona fide superstar who can main event shows like SummerSlam and, the Promised Land, WrestleMania.
"A lot of luck and labour is involved in that process but sometimes guys get signed on feel as the decision makers think they can see something that makes you want to invest in and be around them.
"It is not an exact science but it is a crucial one."
Click here for JR's thoughts on his UK tour, and here for his take on commentary and Jerry "The King Lawler".