On Smack Down...
Warm up for Sunday's hotly-anticipated Extreme Rules with a United States Title Match on Smack Down.
Last Updated: 02/05/14 4:20pm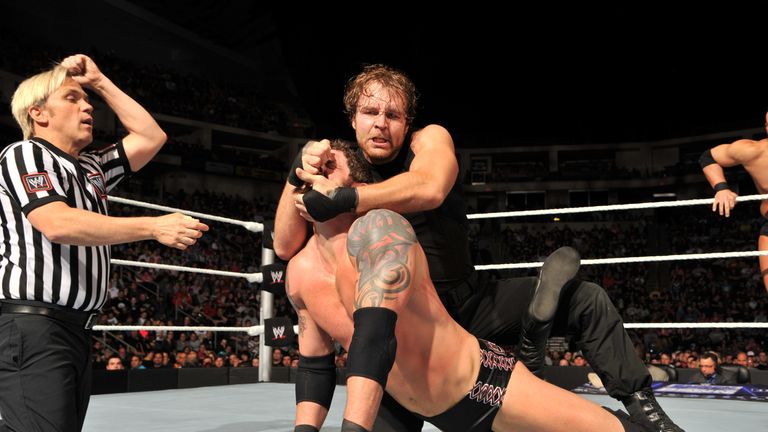 We may be just two days out from the New Jersey thriller, but don't expect any Superstars to be pulling their punches tonight.
In fact, there's a a United States Title Match to look forward to!
Before The Shield takes on Evolution on Sunday in a clash of two of WWE's most dominant factions of all time, The Authority has placed one last obstacle in front of The Hounds of Justice: a Fatal 4-Way Match for Dean Ambrose's United States Championship.
Also on the show...
- Sheamus & WWE Tag Team Champions The Usos band together to take on the Wyatt Family
- WWE World Heavyweight Champion Daniel Bryan speaks ahead of his first defense against Kane on Extreme Rules. What will he say about WWE's Director of Operations' vicious series of Tombstone Piledrivers less than two weeks ago and his rejection of Stephanie McMahon's apology this week on Raw?
- El Torito and Hornswoggle are set to compete in WWE's first-ever "WeeLC" Match on the Extreme Rules Pre-Show. Tonight they sign their contract -what could possibly go wrong?
- Rob Van Dam and Jack Swagger meet in the squared circle
- Intercontinental Champion Big E is in action against Titus O'Neil ahead of his title defense against Bad News Barrett at Extreme Rules
Smack Down: 9pm, Fri, Sky Sports 3