WWE veteran Chris Jericho tells Michael Cole why he is loving being a podcast host
'Bray Wyatt's success is no surprise and Randy Orton is great'
Last Updated: 17/07/14 4:57pm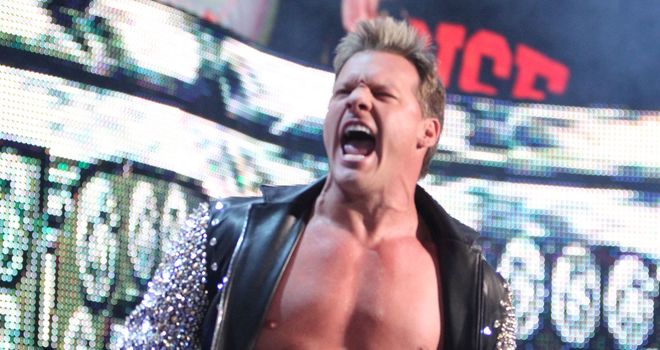 Chris Jericho is a man of many talents.
The wrestling legend has won six world titles in the WWE squared circle, as well as nine Intercontinental Championships, while he main evented WrestleMania 18 in 2002 alongside Triple H.
WWE BATTLEGROUND
1am, Sun (Mon), July 20
Live on Sky Sports Box Office
But his list of accolades outside the ring is equally as impressive, with the Canadian-American having turned his hand to acting, writing, presenting and fronting heavy-metal five-some Fozzy.
Jericho – whose band has supported the likes of Metallica and Shinedown – has now branched into the realm of podcasts with his twice-weekly show Talk is Jericho.
The 43-year-old has enjoyed chinwags with grapplers Edge, "Stone Cold" Steve Austin, Rob Van Dam, Daniel Bryan and Christian, but he has also fired questions towards Star Trek's William Shatner and his own father, former NHL great Ted Irvine.
Fly-on-the-wall
And in a sit-down interview with Michael Cole on WWE.com, Jericho explained why he gets such a buzz out of his new calling – and why his programme is a must-listen.
"Steve Austin had a podcast and said that I should really do one," said Jericho, who returned to WWE in late June after a near year-long hiatus.
To get deep on my podcast and hear things I've never heard before is really interesting.
Chris Jericho
"I did and I am having a blast because to get to sit down with really interesting people is quite rare.
"For example, I have known [WWE creative consultant] Pat Patterson for years and speak to him five minutes here and five minutes there, but to get deep and hear things I've never heard before [on my podcast] is really interesting for me.
"I think it's the same for fans, who get to be a fly on the wall for those conversations. So whether it's musicians, actors or ghost hunters, if they are interesting to me I will get them on the show.
"I don't have people on that aren't interesting."
Impact
Jericho's WWE comeback, in Connecticut, was gate-crashed by The Wyatt Family and the veteran will now battle the faction's patriarch, Bray Wyatt, in a singles encounter at the Battleground pay-per-view.
During Y2J's absence, Wyatt defeated Daniel Bryan at the Royal Rumble before engaging in a four-month run-in with John Cena, which included matches at WrestleMania, Extreme Rules and Payback.
The Eater of Worlds has become increasingly popular with WWE fans in that time but Jericho is not shocked that the onetime NXT talent has such widespread appeal.
"I have been watching Wyatt and the evolution of his Family [Luke Harper and Erick Rowan] for some time and it doesn't surprise me that he has made such an impact, " he said.
"He is unique, very different and catches people's attention and what these guys are playing to me is real. They REALLY live in the swamps and they REALLY want to do mean, evil things.
"I am really excited to be facing Wyatt at Battleground; I like coming back to WWE with a mission and my mission this time is to teach Wyatt a few lessons."
Lineage
While Jericho and Wyatt lock horns at Battleground inside Florida's Tampa Bay Times Forum, John Cena will defend his newly-won WWE World Heavyweight Title in a Fatal Four-Way.
Roman Reigns and Kane are two of the champion's challengers for the Sky Sports Box Office event, but Jericho has particular affection for Cena's third adversary, The Viper, Randy Orton.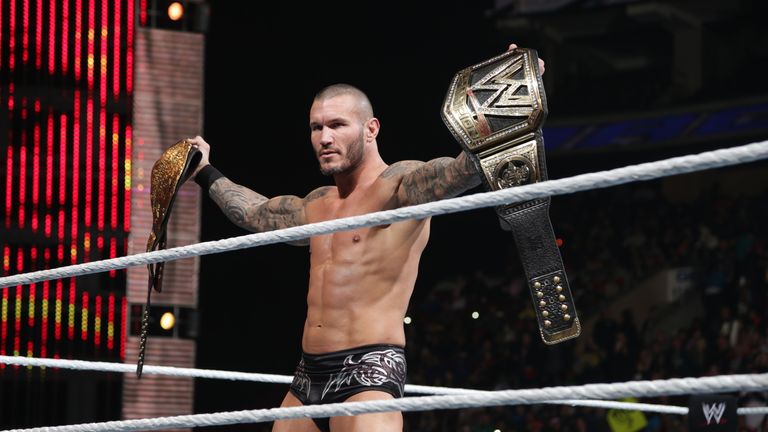 Orton will be trying to win his 13th world title later this month, though The Ayatollah of Rock 'n' Rolla says he will go down as one of the finest wrestlers of all time whether or not he is successful in that pursuit.
"I remember when Orton first came to the WWE in 2002 and he asked me to pick him up from Detroit Airport because he didn't know anybody," added Jericho.
"We see things different ways but every time you see on the wall that you are facing Randy you know it's going to be a hard-hitting match and one people are excited to see.
"He is definitely one of the greatest of all time and that's not just me spewing propaganda.
"I think his timing, his lineage and the way he works in the ring [are great] and the way he thinks and acts makes him one of my favourites to watch and work with."
BATTLEGROUND BOOKING DETAILS
WWE Battleground will be shown at 1am, Sunday, July 20 (Monday morning) on Sky Sports Box Office (channel 743) and Sky Sports HD Box Office (channel 752).
WWE Battleground will be repeated on Sky Sports Box Office (channel 743) BUT NOT Sky Sports HD Box Office (channel 752) until 9pm on Saturday, July 26.
Repeats showing will last for three hours, with the final showing BEGINNING at 9pm on Saturday, July 26.
The event is priced at £14.95 for UK customers, €21.95 for customers in the Republic of Ireland.
Viewers can call 08442 410 888 to book WWE Battleground from Tuesday, July 8. (There may be an additional charge for telephone bookings).
You can book WWE Battleground online from Tuesday, July 8 by visiting this link: https://my.sky.com/orderboxoffice/
You can also order WWE Battleground at a later date by pressing the Box Office button on your remote. Select 'sports & events' and follow the on-screen instructions.
Cable customers should contact their local cable operator.