Battleground: Life is vastly different for Roman Reigns and Cody Rhodes since 2013 event
But Bray Wyatt's rampage has continued apace
Last Updated: 11/07/14 12:48pm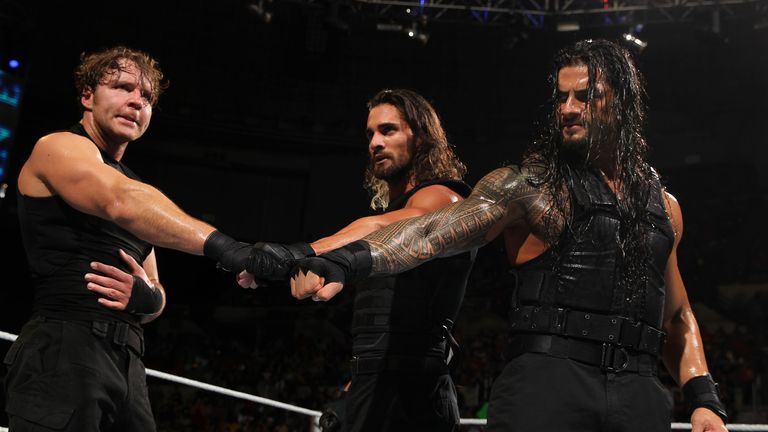 Battleground 2014 will take place just nine months after Battleground 2013 – and it's fair to say that a few things have shifted in that period.
WWE BATTLEGROUND
1am, Sun (Mon), July 20
Live on Sky Sports Box Office
At last October's pay-per-view in Buffalo, New York, The Shield was a collective force, Daniel Bryan was fighting for the world title, Cody Rhodes didn't have a job and CM Punk was a focal point of WWE.
Yet fast-forward to the present day, and The Shield has spectacularly broken up, Bryan is convalescing after neck surgery, Rhodes is a new man, and Punk has not been seen since the Royal Rumble.
However, whilst change has been afoot, much remains the same, with Bray Wyatt still bamboozling his rivals with cryptic rhetoric, AJ holding the Divas Championship and Randy Orton a main-event staple.
Here's how times have altered – or have not – for some of WWE's top names…
RANDY ORTON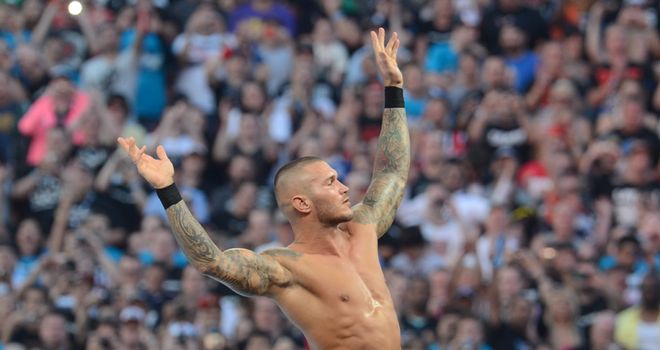 Orton's task on Sunday, July 20, 2014 will be the same as it was on October 6, 2013, namely to end the night with the WWE World Heavyweight Championship within his grasp. The Viper could not achieve that last year – Big Show's pair of knockout punches prevented either Orton or Bryan from scooping the vacant WWE Championship – but he may have an ally - a big, monstrous, Authority-supporting ally - this time around. Kane tried to help The Apex Predator win sports entertainment's ultimate prize at Money in the Bank and he looks primed to do so again at Battleground, when he, Orton and Roman Reigns fight John Cena in a Fatal Four-Way.
ROMAN REIGNS
It's strange to think that at Battleground 2013 Seth Rollins and Reigns were found wanting as Goldust and Cody Rhodes beat them to regain their jobs because both men are now making waves. Rollins, after ditching Shield comrades Reigns and Dean Ambrose, is strutting around with the Money in the Bank briefcase, while Reigns is in WWE World Heavyweight Title contention following a blistering few months, which has included destroying grapplers at Survivor Series, being the Royal Rumble MVP – the Juggernaut eliminated a record 12 competitors – Spearing and Superman punching people left, right and centre and generally getting under The Authority's skin.
DANIEL BRYAN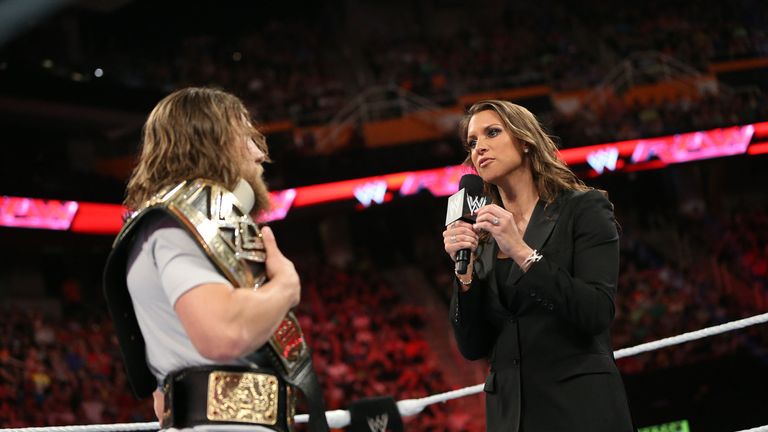 The Submission Specialist will be watching Battleground from home as he continues to battle health concerns, but he can do it with somewhat of a grin on his face. Bryan defied the odds – and The Authority – to finally win the WWE World Heavyweight Championship at WrestleMania XXX, after months of being denied the gold by the company's top brass, crooked referees, Shawn Michaels and Kane. The "Yes!" chanter competed twice at the Show of Shows, pinning Triple H and forcing Batista to tap out, before seizing his prize, and while the length of his in-ring hiatus is indefinite, he has firmly established himself as an 'A+ player'.
GOLDUST AND CODY RHODES
The Rhodes boys' win over The Shield last autumn begin a career rebirth and they are still glittering to this day. With a weekly wage secured, Cody and Goldust went on to prise the WWE Tag Team Championships from Rollins and Reigns, holding them until they locked horns with the New Age Outlaws. A mini-slump then led to Dusty Rhodes' offspring going their separate ways – before reuniting in a golden way. Cody swapped his trunks for a black-and-gold bodysuit, adopted the ring moniker Stardust and started speaking in cosmic lexicon – and the wins have since stacked up. Whatever the twinkling tandem provide at Battleground, it will be worth a watch.
BRAY WYATT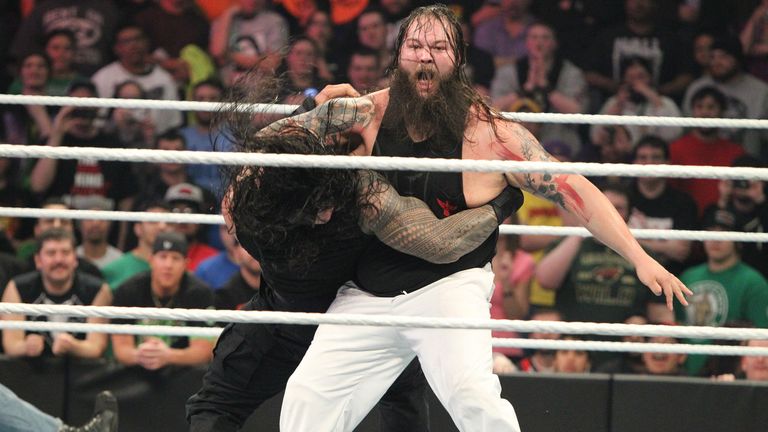 The Eater of Worlds decimated Kofi Kingston at Battleground 2013 and he hasn't really stopped decimating over the subsequent months. Sure, he may have lost to John Cena at WrestleMania and placed, crumpled, into an equipment box during a hard-hitting Last Man Standing Match at Payback, but he has a win over Bryan on his CV, and along with Luke Harper and Erick Rowan, held the wood over The Shield throughout the winter and spring. Whether his scintillating run continues in Tampa on July 20 when he combats Chris Jericho remains to be seen, but Wyatt has blossomed since the maiden Battleground event, going from pretender to contender.
AJ LEE
The last few months have not been plain sailing for the Black Widow but she has reassumed her spot as the standard bearer of WWE's female division. Lee's brief sabbatical after losing the Divas Championship to Paige the night after WrestleMania XXX ended in dramatic style on June 30 as she won back the belt from the plucky Brit. The New Jersey native will now be trying to do exactly what she did in Buffalo in October: successfully defend the garland at Battleground. On that occasion, Lee achieved her goal by downing Brie Bella, someone whose life has certainly changed since then. Bryan's wife has gone from hunting a title to the unemployment line.
BATTLEGROUND BOOKING DETAILS
WWE Battleground will be shown at 1am, Sunday, July 20 (Monday morning) on Sky Sports Box Office (channel 743) and Sky Sports HD Box Office (channel 752).
WWE Battleground will be repeated on Sky Sports Box Office (channel 743) BUT NOT Sky Sports HD Box Office (channel 752) until 9pm on Saturday, July 26.
Repeats showing will last for three hours, with the final showing BEGINNING at 9pm on Saturday, July 26.
The event is priced at £14.95 for UK customers, €21.95 for customers in the Republic of Ireland.
Viewers can call 08442 410 888 to book WWE Battleground from Tuesday, July 8. (There may be an additional charge for telephone bookings).
You can book WWE Battleground online from Tuesday, July 8 by visiting this link: https://my.sky.com/orderboxoffice/
You can also order WWE Battleground at a later date by pressing the Box Office button on your remote. Select 'sports & events' and follow the on-screen instructions.
Cable customers should contact their local cable operator.