Sky Sports YouTube Top Five: A goalscoring keeper, Hulk Hogan and 2012 memories
See what you've been watching on our channel in the last seven days
Last Updated: 15/08/14 5:30pm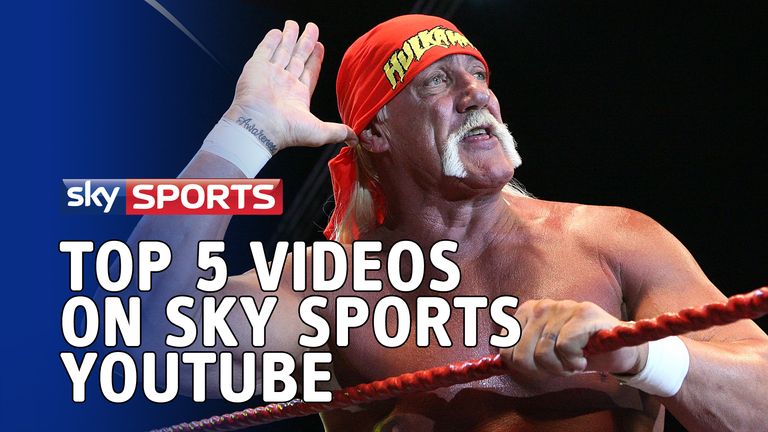 Our official YouTube channel is a great way to catch up with some of the best Sky Sports videos. From top highlights and big-name interviews to funny moments that showcase the lighter side of sport, here's what you've been clicking on in the last seven days...
5. Arsenal show ambition  - 5,000 views
In Paper Talk, the Gunners players are understandably optimistic about their chances this season. On the flip-side, there is a warning for Arsene Wenger's men to beware a false dawn.
4. Sky Sports News memories 2012 - 7,000 views
A bumper edition of our Sky Sports News Memories series, as we reach the year 2012. Manchester City won the Premier League in the most dramatic fashion possible. Chelsea won the Champions League on penalties, while the Olympics captured the imagination.
3. Story of Soccer Saturday - 8,000 views
Jeff and the boys were back by popular demand for the first day of the Football League season.
2. Goalkeeper Mark Oxley scores for Hibernian - 12,000 views
Goalkeeper Mark Oxley was the unlikely hero for Hibernian as his goal secured a 2-1 opening day win over Livingston at Easter Road.
1. Hulk Hogan and the NWO return to WWE Raw - 29,000 views
The NWO reunite on WWE Raw with Scott Hall and Kevin Nash returning to celebrate Hulk Hogan's birthday.
Want more? Click here to visit the Sky Sports YouTube channel now!