Jessica Leyden hopeful of Olympic rowing debut in Rio next summer
By Ali Stafford
Last Updated: 11/12/15 3:35pm
Jessica Leyden remains upbeat about her chances of making in an Olympic rowing debut next summer, looking to feature in Team GB's women's quadruple sculls side.
The 20-year-old was part of the British quad team that missed out on initial qualification for Rio after failing to reach the World Championship final, ending the week in eighth place.
GB Rowing already has 12 boats qualified for next summer as it looks to build on an all-time best performance at the London 2012 games, where the hosts won a record nine medals during the regatta.
The final Olympic qualifying event takes place in Switzerland next May and Leyden believes the women's quadruple sculls side can claim one of the two spots still available in the discipline, to add to the list of British rowers heading to Brazil.
"It would be so special; it would complete the dream," Leyden told skysports.com. "My year hasn't gone exactly how I'd wanted it to, but we've set up a good base for the quad (quadruple sculls).
"When you're at the moment at the end of the race, where all you've done all year is to try and qualify that boat and you haven't, then it's obviously a massive disappointment, but we've got to remember all the training we had beforehand and the fact we're a really new crew.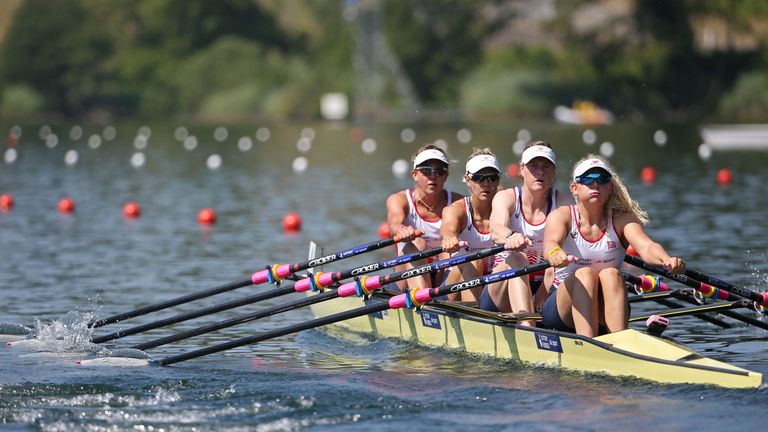 "We've got a really strong squad of girls vying for the seats right now and we're still in a really strong position to qualify at the last Qualification Regatta."
Leyden initially took up the sport aged 13 as part of Project Oarsome, an investment between schools and rowing clubs, and became Britain's first ever gold medal winner in the women's single sculls during the 2013 World Junior Championships.
The Hollingworth Lake Rowing Club member has since gone on to feature for British Rowing at a European and World level, but focus over the months ahead will be towards securing an Olympic spot.
"I think it's exciting that we've got this project ahead of us," Leyden added. "When we're training as a squad we're all shouting at each other to pull harder and pushing each other along, which will help us in the long run as we get closer to qualification.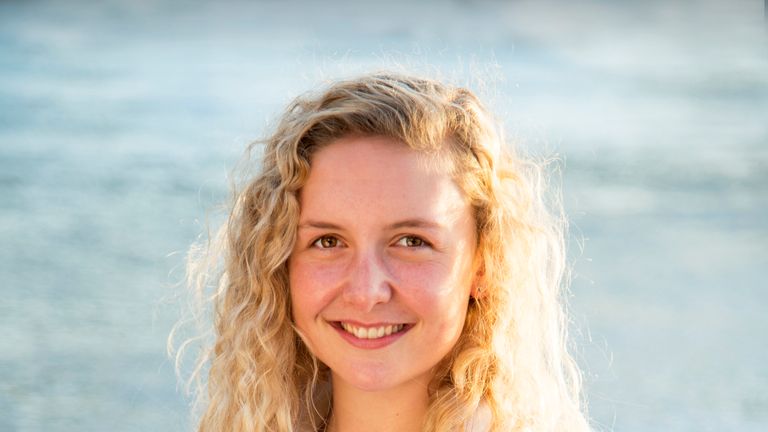 "This year we've tried out new things, some of which worked well and some didn't, so all we can do is keep building towards it (Rio qualification).
"The gains we're making are so much larger than a team that maybe have been together a while, so once those building blocks are in place we're going to get to a point where we can tackle those finer bits.
"Measuring those gains is massively important. There's no hiding in our racing. It's not how much over the line you are and it can come down to a bow ball, which has happened to me before!"
Attention now turns to this weekend's British Rowing Indoor Championships, an open-entry event where budding rowers can test their ability and speed alongside a host of Team GB's Olympic hopefuls.
Although Leyden won't be in action as she recovers from illness, the former world junior champion believes the competition at the Lee Valley VeloPark on the Olympic Park is like no other.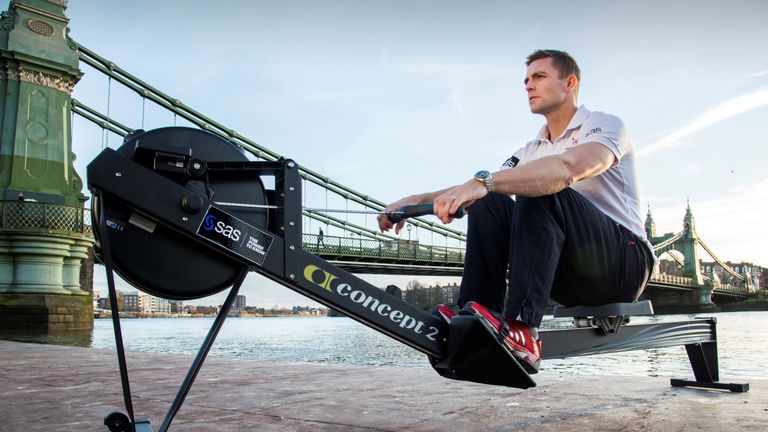 "It disappointing not to be competing, as it's such a great event," Leyden said. "It's open to anyone so you don't even have to be someone who rows full-time or goes on to the water.
"Just being in the Olympic Park is pretty special, and being able to see how hard it is for those elite rowers brings home how hard it is for everyone.
"We usually only do ergo tests in our training base in Caversham, so having all those eyes on you and with the atmosphere you definitely have to step up to your game and produce something special."
Jessica Leyden was speaking on behalf of SAS - the leader in analytics software and services. SAS is the Official Analytics Partner of British Rowing and the GB Rowing Team at www.sas.com"