We look back at the origins of the UFC ahead of the company's 20-year anniversary
James Dielhenn looks back on the history of the Ultimate Fighting Championship on its 20th anniversary.
By James Dielhenn (@jamesdielhenn)
Last Updated: 16/11/13 5:02pm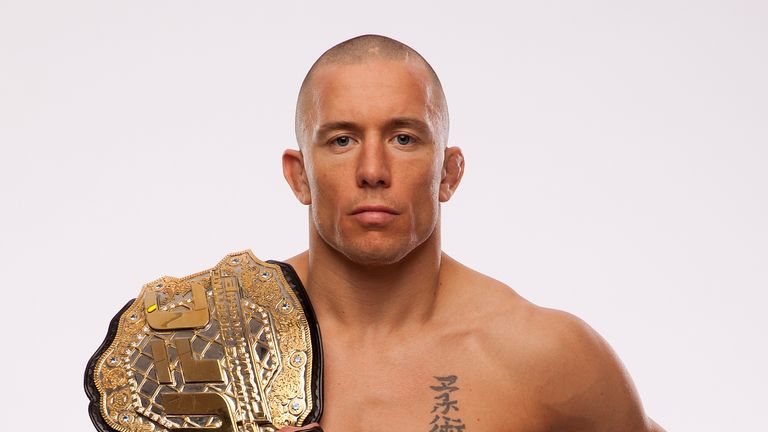 The outrageous spectacle of UFC 1 was a novelty borne out of the everyman's curiosity. Twenty years later, the Ultimate Fighting Championship is the torch-holder for the world's fastest growing sport.
This weekend's anniversary showcases Georges St-Pierre, a hybrid blend of athleticism with technique and a perfect example of the UFC's refined modernity, defending his welterweight gold against Johny Hendricks.
Saturday's lavish UFC 167 will bear little similarity to two decades ago when a tourney claimed to answer if boxing could defeat karate, if wrestling could stifle judo.
Their playground in Colorado that night? A ring wouldn't suffice for Art Davie and Rorion Gracie's attention-seeking venture so an eight-sided cage added to the mystique. The Octagon remains synonymous with the UFC.
Amongst the amassed were sumo wrestler Teila Tuli, submission hard-man Ken Shamrock and pugilist Art Jimmerson (theatrically gloving one fist, leaving his other weapon free for more unfamiliar antics).
The victor was Royce Gracie - barefooted, cloaked in attire attributed to kung-fu movies and demonstrating how jiu-jitsu enabled David to conquer Goliath in real competition.
On the premise that fighting is the only athletic pursuit to transcend nationalities and race, bolshie businessmen Dana White and the Fertitta brothers took over in 2001 and began their quest to evolve this extreme experiment into a mainstream sport.
Mixed martial arts
The term 'mixed martial arts' was coined. With Senator John McCain's infamous "human cock-fighting" accusation in mind, head-butts and groin shots were replaced by time limits and boxing's scoring system.
Forrest Griffin and Stephan Bonnar's iconic early fight was like the inability to take your eyes off a car crash, their willpower acting as the opiate to addict a new audience.
It became clear that when the Octagon door locks, no individual style works best. Without kickboxing skills on the feet and wrestling and jiu-jitsu on the ground, you need not apply.
A cult following enticed by the mohawked Chuck Liddell's debauchery inside and out of the cage was multiplied by the crossover of Brock Lesnar from 'fake' WWE pro wrestling to 'real' fighting.
Today's heroes teach us more about martial arts than thousands of years of ancient disciplines have ever done. Anderson Silva, the snake-like Brazilian, has long been labelled the greatest. Wonderkid Jon Jones threatens to raise the bar again and Ronda Rousey has kicked down the door for female competitors.
This weekend's star, St-Pierre, once commanded 55,000 attendees, a moment so far removed from the 2,800 people at UFC 1.
252 shows later, the UFC is still demanding excitement by throwing champions to the wolves. Step forward Hendricks who supposedly has the antidote for GSP's five-year title reign.
UFC 167 in Vegas will be a glitzy affair, a celebration of how far this brand has come in two decades. Champagne will pour long after St-Pierre and Hendricks have clashed and this entanglement of Sin City decadence around the purest of athletic events guarantees the UFC is no longer punching above its weight.