White - Machida earned title shot
UFC President Dane White believes Lyoto Machida deserves his title shot after defeating Ryan Bader.
By Jonathan Witty - Twitter: @JonathanWitty
Last Updated: 06/08/12 5:24pm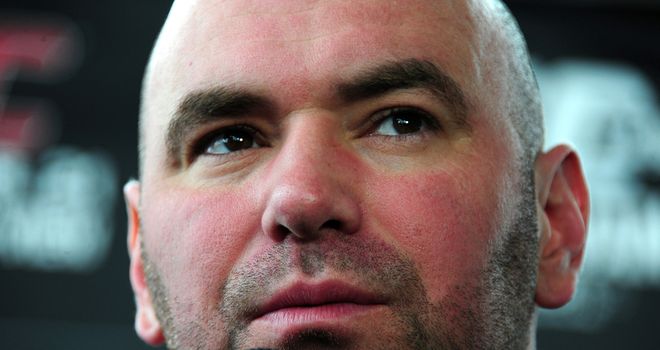 UFC President Dane White believes that Lyoto Machida deserves the opportunity for another Light Heavyweight title shot after his dominant victory over Ryan Bader at UFC on Fox 4.
The Brazilian produced a typically devastating counter-striking display and floored Bader in the second round to earn a shot at the winner of Jon Jones v Dan Henderson on September 1.
White previously stated that the most impressive victor in the bouts featuring Maurico 'Shogun' Rua v Brandon Vera and Machida v Bader would receive the chance to fight for the Lightweight crown.
White believes Machida did enough to get another chance at UFC gold, saying: Everything I've seen from Lyoto Machida looks like he wants this worse than Shogun does.
"Shogun hasn't shown me anything that he is demanding to fight Jon Jones again. Machida is and it wasn't just the knockout [of Bader].
"He and his management have been all over me. They were terrorising me, trying to get him fight that would get him back to the title."
Machida lost his last title opportunity to face Jones last December, but is confident he can overhaul the imposing champion.
He said: "I can see some weaknesses in Jones, but he is so fluid in how he fights, always mixing up kicks and punches. Maybe I need to work on my wrestling."
Resurgent
Elsewhere on the card, Rua stopped a resurgent Vera in the fourth round with a TKO after a laboured performance, which saw the Brazilian dominate for the majority of the bout.
Few gave Vera a hope of victory, but he battled valiantly despite absorbing numerous heavy blows before finally succumbing in the fourth round.
Joe Lauzon and Jamie Varner earned 'Fight of the Night honours' for their slugfest, which ended when Lauzon secured 'Submission of the Night' with a triangle choke in the final round.
Finally, Mike Swick returned to action following over two years on the sidelines and secured 'KO of the Night' when he laid out Damarques Johnson in the second round.