UFC: Mark Hunt and Antonio 'Bigfoot' Silva primed for make or break contest
Mark Hunt and Antonio 'Bigfoot' Silva will be in last chance saloon when they face-off at UFC Fight Night 33.
By James Dielhenn (@jamesdielhenn)
Last Updated: 04/12/13 4:12pm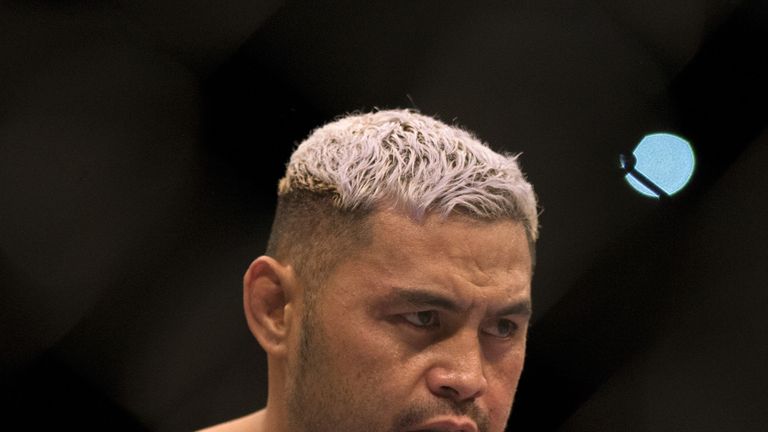 UFC Fight Night 33 in Brisbane, the first event in the Australian city, will be headlined by former training partners who must now vanquish each other to end their own downward spiral.
"We're not really close friends but it's the way we work," explained Hunt to UFC.com.
Both fighters made it clear they would rather not fight but after knockout losses must summon predatory, individualistic spirit.
"I've trained at American Top Team and so has Antonio so we've worked together before," Hunt continued.
In fact, he prepared Bigfoot for the second of two defeats the Brazilian has suffered at the hands of champion Cain Velasquez.
That came on the same night as Hunt, riding a four-fight win streak, was destroyed by Junior dos Santos.
Velasquez and dos Santos progressed to a championship trilogy which established them as the two best heavyweights, so Bigfoot and Hunt know a loss in Australia curtails their aspirations forever.
Experience
Hunt, a New Zealander of Samoan descent, has fought for 14 years in kickboxing and MMA and now aged 39 may be particularly wary of Father Time.
He said: "I've got my hunger back for fighting and to be doing it at my age is pretty cool, man."
His last fight in Australia, almost three years ago, acted as the catalyst for a remarkable career resurgence and on Saturday he needs lightning - coming in the form of his brutal left hook - to strike twice.
Hunt is a throwback to a previous generation - grittiness and almost unnatural punching power makes up for a lack of subtlety on the ground.
This could be his undoing against 34-year-old Bigfoot, a jiu-jitsu black belt who will not want his huge cranium anywhere near Hunt's granite fists.
"We've got people to support and things to look out for," Hunt said regarding his relationship with the colossus that he will share a cage with.
"This is the way it is - it's our job. I'll have the same respect for him that I have now - even more - after we fight."
The visually striking prospect of the short and stocky Hunt fighting the appropriately nicknamed Bigfoot, awkwardly enormous on account of his gigantism, demonstrates the multi-faceted appearance of mixed martial arts.
Two heavyweights with their backs to the walls will fight Down Under this weekend and only one can rise back up.