UFC 168: Chris Weidman defends title, Anderson Silva suffers gruesome broken leg
Chris Weidman successfully defended his UFC middleweight title after Anderson Silva suffered a broken leg.
By James Dielhenn (@jamesdielhenn)
Last Updated: 29/12/13 12:11pm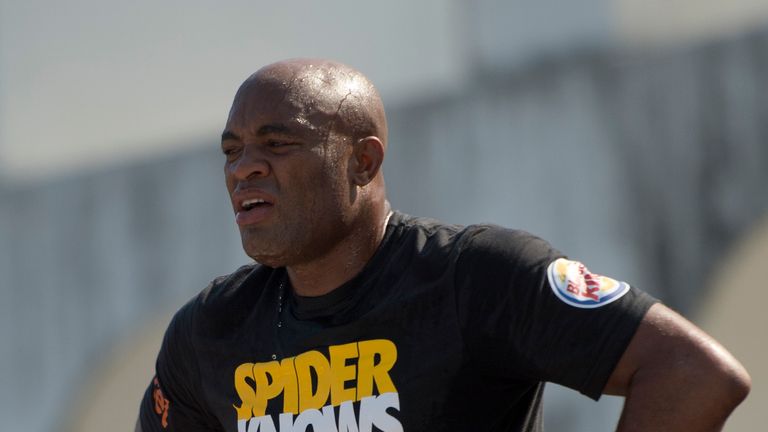 A gruesome fractured leg was suffered by Silva as he threw a leg kick that Weidman perfectly blocked with his own shin, immediately ending the fight and giving Weidman a second victory after initially capturing the middleweight championship five months ago.
Slow motion replays confirmed the grim reality that as shins collided, Silva's leg horribly bent around Weidman's.
His collapse to the mat and screams of anguish were all the more poignant due to the fact that such a rare injury happened to the UFC's greatest ever fighter after a technique that he has perfected over his 16 year career.
Weidman can never have predicted a win in such fashion but he had dominated the fight until that horrific point. After a brief feeling out process he secured a takedown although Silva used the cage to stagger back to his feet.
Silva tried to initiate a clinch and land knees but an overhand right from Weidman almost ended the fight quickly. Silva crumpled to the mat but wasn't entirely knocked out, and was able to defend himself with Weidman on top.
The champion spent the rest of the opening round on top of his challenger, landing big elbow strikes but the 38-year-old Silva defended enough to convince the referee to let the fight continue.
Early in the second period, a finish even more bizarre than Weidman's knock-out of Silva in July occurred. In a split second Silva had thrown a kick and dropped to the mat himself.
Weidman celebrated seemingly unaware of the severity of the injury. Replays confirmed a badly broken leg as Weidman used his own leg to block Silva's kick - cruelly it was a technique practised by the champion since their first fight to stop one of Silva's reoccurring strikes.
Elsewhere at UFC 168 in Las Vegas, Ronda Rousey was taken out of the first round for the first time in her career but still submitted her eternal foe Miesha Tate with an armbar in the third round. Travis Browne knocked out Josh Barnett with elbows in the first round.