UFC 171: Johny Hendricks beats Robbie Lawler for vacant welterweight title
Last Updated: 17/03/14 11:02am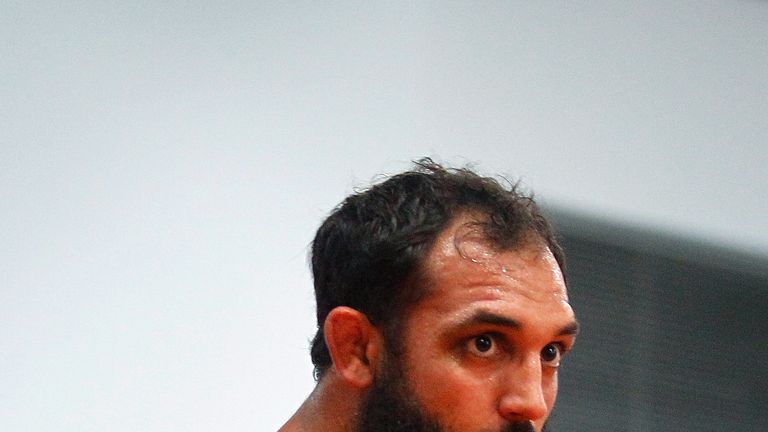 Johny Hendricks claimed the vacant welterweight championship by edging the final round in a back-and-forth contest with Robbie Lawler at UFC 171 on Saturday night.
With four rounds gone and both fighters seemingly having won two each, Hendricks summoned a second wind to claim the fifth stanza and the resultant championship.
It was the first time that the 170 pound championship had changed hands since 2008 – the beginning of the dominant Georges St-Pierre's reign.
The headline fight in Dallas, Texas was almost exclusively a stand-up duel until Hendricks' late takedown secured victory.
The opening two rounds were taken by the eventual winner, as a strong left kick from Hendricks demonstrated his ever improving skillset and left a visible welt on Lawler's shin.
But Lawler wouldn't take a step backwards and for the third and fourth rounds they willingly stood in front of one another making for a tense fight with both combatants threatening to land their trademark left hands.
The closest the fight came to being finished was in the third when Lawler landed a series of punches that wobbled Hendricks all over the cage. The bearded chin of Hendricks held out although his face was marked.
Lawler had found his rhythm and crisp boxing techniques won him the fourth stanza as Hendricks sported a swollen shut left eye and a cut beneath his right eye.
A takedown from Hendricks in the fifth round was only the second of the fight but Lawler wasn't able to return to his feet. A knowing glance at the clock and a shake of the head suggested Lawler knew he had fallen just short.
Hendricks took a unanimous decision and four months after he collapsed in shock at not having defeated St-Pierre for the title, he was again overwhelmed but this time as the champion.