UFC Fight Night: 'Minotauro' Nogueira takes on Roy Nelson in Abu Dhabi showdown
Last Updated: 08/04/14 5:18pm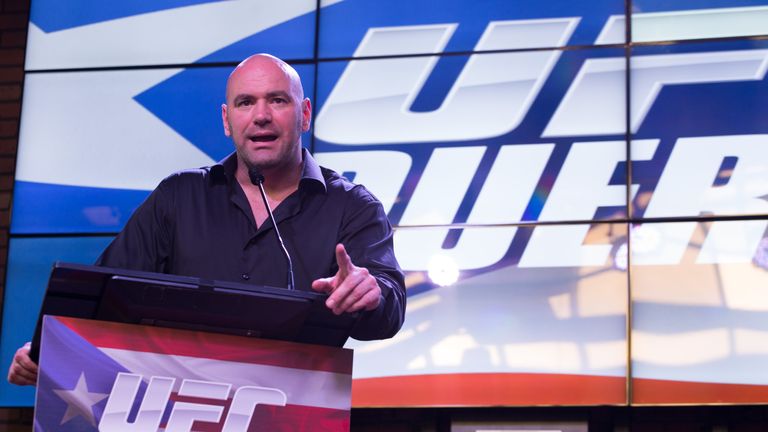 It has been four years since UFC President Dana White declared he was "embarrassed" after the largest fight organisation in the world botched their first event in the Middle East but on 11 April they return as a slicker, more experienced brand.
The usual haunt of Las Vegas will be swapped for its Emirates equivalent, Yas Island in Abu Dhabi, as ageing legend Antonio Rodrigo 'Minotauro' Nogueira fights Roy Nelson.
In 2010, Anderson Silva was the main attraction as the UFC entered new ground by showcasing their most thrilling athlete. But he produced a frustrating display – defeating Demian Maia tediously to a chorus of boos – leaving his employers humiliated.
The second trip to this region is part of the company's Europe, Middle East & Africa project led by former Manchester City executive Garry Cook who is charged with global expansion.
This event is the follow up to March's London event and will be followed by fight cards in Berlin, Dublin, Stockholm and Istanbul before 2014 ends.
Eastern Expansion
It is expected that the Middle East will host five events in the next two years.
At first glance this flamboyant region has no demonstrable culture of fight sports but it quietly hosts the annual world championships of jiu-jitsu – the Brazilian grappling system that forms part of a UFC athlete's core skillset.
The area's underground expertise in submission fighting on the ground should lend this event a special feel, especially with the presence of jiu-jitsu maestro Nogueira in the main-event.
One of the greatest ever heavyweights, 'Big Nog' demonstrated how the largest fighters didn't have to rely solely on their natural power to finish fights in an era where mixed martial arts was finding its feet.
Now aged 37 and with miles on the clock he is a fading force but 21 career submissions suggest his technique can out-live his physical ability.
He has only competed twice in the past two years but has been on both sides of some of the most brutal finishes in UFC history – he once had his arm broken after refusing to submit.
His opponent Nelson may possess a physique like a sports fan rather than a sportsman but his fight-ending ability in both hands means he could earn a career highlight victory by putting Nogueira away.
He is also 37 but is less battle weary and will need to close the chapter of Nogueira's heavyweight dynasty in order to fuel his own championship challenge.
There won't be any local talent on the card, with fighters shipped over from more regular breeding grounds such as Brazil and the United States, but the UFC are travelling East with more in their armoury than their beleaguered visit four years ago.