Pistorius - Day 12
Oscar Pistorius has arrived at court on day 12 of his trial over the killing of girlfriend Reeva Steenkamp
Last Updated: 18/03/14 2:24pm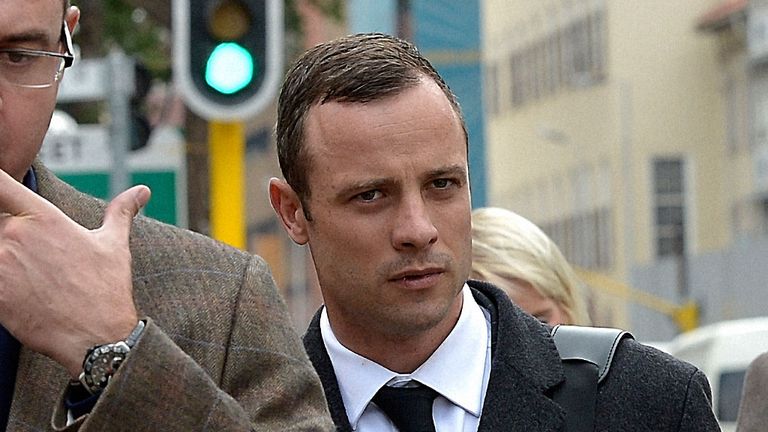 The trial, being held in Pretoria, is now entering a twelfth day.
Police photographer Bennie Van Staden is expected to continue giving evidence this morning. Yesterday the court also heard from the man who assessed the athlete for firearms use.
The 27-year-old athlete is charged with the premeditated murder of Ms Steenkamp, who was shot dead at Pistorius' home on Valentine's Day last year.
Pistorius says he thought she was an intruder and killed her by mistake.
He is also accused of illegally possessing ammunition, as well as two further counts related to shooting a gun in public in two separate incidents before the killing.
Because there are no jury trials in South Africa, his fate will be decided by a judge, working with two assessors.
Follow the trial via regular updates on Sky Sports News