England men's hockey coach Bobby Crutchley says players will not be fazed by past semi-final failures
Last Updated: 13/06/14 8:43am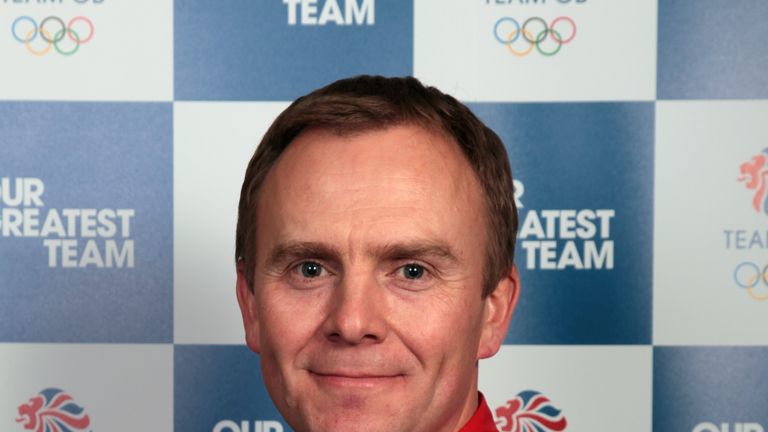 England men's coach Bobby Crutchley insists recent semi-final failures will not be playing on his team's mind as they head into a World Cup last-four showdown with hosts Holland.
Since being crowned European champions in 2009 England have lost four semi-finals in the Commonwealth Games, Euros (twice) and World League Final.
Even Great Britain's semi-final defeat at the London Olympics can technically be attributed to England as none of the other home nations were represented in the squad.
But Crutchley said on each occasion they were simply beaten by the better side and there was no psychological barrier preventing their progress.
"The 2009 Europeans was the only one we've won in recent times," stated the England supremo. "I don't think there is anything about the situation, we've just come up against better teams who played better hockey. It is as simple as that."
Friday's semi-final in The Hague pits England against a Dutch side who demolished them 9-2 in a crazy Olympic semi-final in London two years ago.
Of the six survivors, three - captain Barry Middleton, Ashley Jackson and Iain Lewers - provide the experience and world-class talent around which the rest of a developing team is built.
Crutchley insists he does not fear a repeat of a performance which saw the players, desperate to reach a first Olympic final in 24 years, end up chasing the game in front of a fervent home crowd.
Freak result
"It was a freak result but in terms of the performance we don't want to repeat the scenario where we attacked and then they attacked and scored virtually every time," added the coach, who is looking to guide England to only their second World Cup final after a silver medal as hosts in 1986.
"It works both ways. We have a number of guys who weren't there and aren't worried about it and the ones who can use that experience.
"Without doubt Holland are the strong favourites, although to some degree we were also the underdogs against Belgium (whom they beat on Monday in their final group game).
"We still have players who are world class and that can make a difference if we put in another team performance.
"That kind of resilience has been there since last summer but it is about getting the balance of playing an attacking game while being strong defensively."
England will have had 24 hours' extra recovery over their opponents but are without Beeston's Tim Whiteman, who has undergone surgery on a thumb broken against Belgium.
Jackson's shoulder problem has actually improved throughout the tournament, at the beginning he could not make a simple pass without discomfort but now it is only in the final flourish of drag-flicking penalty corners when he experiences pain.
In the day's second semi-final, which follows England's clash, defending champions Australia take on Argentina and start as warm favourites having emerged as the only team to win all five of their group games.
Watch live coverage of England's semi-final against Holland live on Sky Sports 1 HD from 2pm