UK Sport to roll out cultural health check in wake of independent review into British Cycling
By Dev Trehan
Last Updated: 20/06/17 5:20pm
UK Sport chair Liz Nicholl admits there are a number of lessons to be learnt following the independent review into British Cycling.
The review revealed how "cultural and behavioural issues" within the Great Britain cycling team had been known since late 2012, but addressing those was not prioritised due to the pursuit of medals.
It also found that good governance was lacking at board level and concluded former technical director Shane Sutton was not fit for management.
Nicholl told Sky Sports News HQ: "There are a number of lessons to be learnt particularly for British Cycling and they have a very long action plan of things they are committing to but there are lessons for the whole system.
"One of the big things we are doing is actually developing a cultural health check that we'll roll out across all sports that will help them gauge how athletes and support staff are seeing, hearing and feeling.
"[The aim is for organisations] to get information so that they can create an environment where athletes and staff can perform at their very best and hopefully reach the heights they can reach."
Sports Minister Tracey Crouch told Sky Sports News HQ on Monday that she hopes Women's Sport Week [running this week through to June 25] can boost female participation in sport in this country.
Nicholl shares Crouch's enthusiasm but also wants to see greater progress on getting more women in the boardroom, as laid out in the Code of Sports Governance, published by UK Sport and Sport England in October last year.
"There is more that can be done," Nichol said.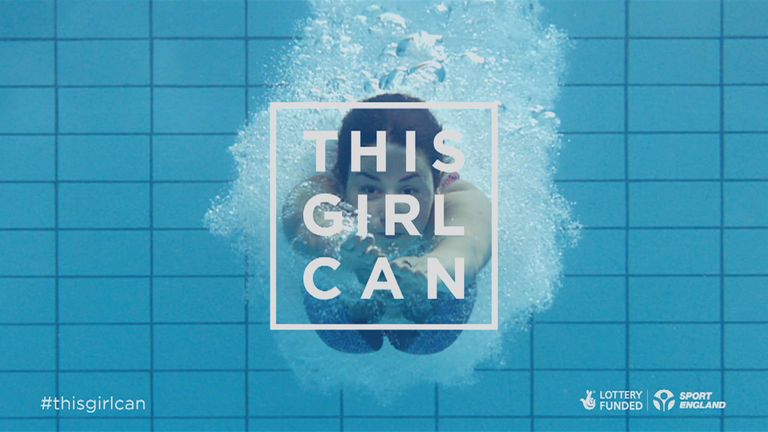 "If we look at participation among women and girls it is not as high as it is among men and boys so there is an opportunity there to increase that, and Sport England are doing a great job with their This Girl Can campaign.
"The high-performance system is really quite balanced so that is looking good but we are also pushing for 30 per cent of woman on boards in decision-making roles in sport.
"Around 50 per cent of sports that we work with are already there but the other 50 per cent have still got to work to do towards that, so there is definitely more that we can do."
Whether watching, playing or talking get involved in the conversation by using the #WSW2017 and #WomensSportWeek and following @WomenSportsWeekwhile @SportswomenSky and the Sky Sports Sportswomen Facebook page is the place for all our content.