Novak Djokovic will win the ATP World Tour Finals, says Boris Becker
Boris Becker expects Novak Djokovic to beat Rafael Nadal and win the ATP World Tour Finals.
Last Updated: 11/11/13 1:06pm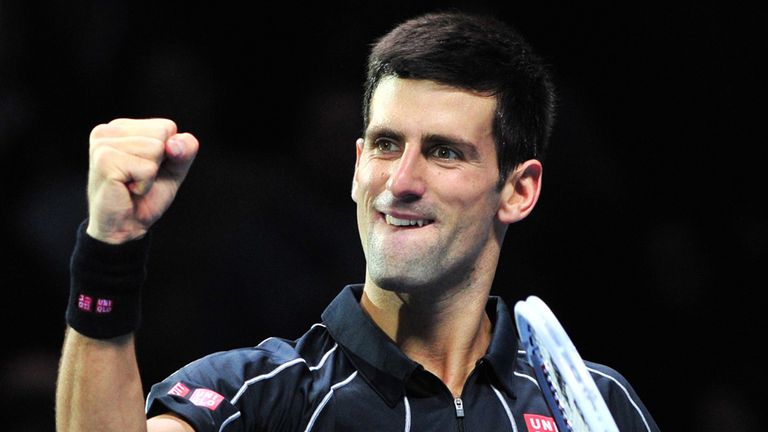 Djokovic claimed a convincing 6-3 6-3 victory over Stanislas Wawrinka to set up a final showdown with the Spaniard, who beat Roger Federer in the other semi-final.
The Serbian increased his unbeaten run to 21 matches against the man who pushed him to five sets at the Australian and the US Opens this year.
And Becker is anticipating a ferocious contest between the two top-ranked players in the world in the final on Monday evening.
"It is the mouth-watering final that we all dreamt about," he told Sky Sports. "It is No.1 against No.2 and the story book could not be written in a better way.
Energy
"I was very impressed again with Djokovic's performance today [Sunday]. He had a couple of long matches so I don't know where he gets his energy from.
"I think indoors and with the winning streak Djokovic is on - and the fact that Nadal has not yet won a big title indoors - that Djokovic is favourite. But I hate betting against Nadal and think it will be close."
Becker's fellow pundit Greg Rusedski agreed that Djokovic will go into the final as the slight favourite, but expects another fierce fight between the Serb and the rejuvenated Nadal.
"Nobody has had Novak's flexibility and strength and the ability to slide on a hard court," Rusedski said. "I think he is the best mover on the planet by far right now.
"He is like a gymnast; he can put his legs and his body into positions that Rafa can only hope to get himself in. So I give the slight edge to Djokovic on this surface indoors compared to Rafa, who you always favour on clay courts."
"However, Novak knows it was important to make a statement for the final because Nadal is playing great as well, plus he wants to defend his title and get back to no 1.
"He does not like being No. 2; he does not like having that beside his name."