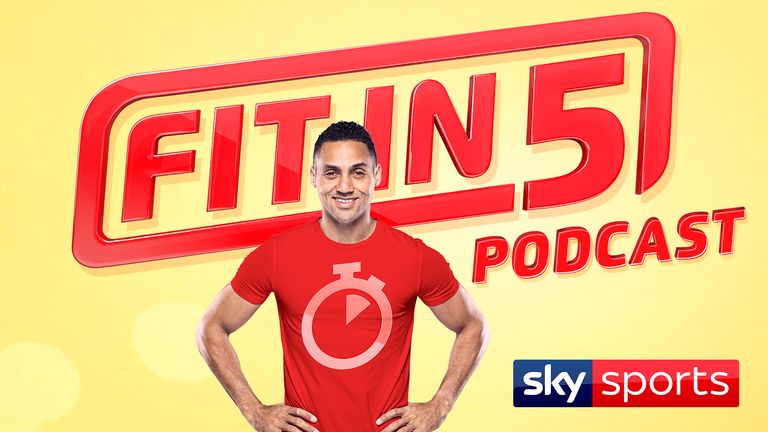 It's here! Following hot on the heels of the hugely successful Fit in Five series On Demand, Marvin is back with a podcast and a host of special guests.
Sky News presenter Sarah-Jane Mee joins Fit in 5 instructor and creator Marvin Ambrosius for the first of a series of fitness podcasts which will be available every Thursday.
Having brought us two series of the 'Fit in 5' exercise work-outs - which are available On Demand - Marvin teams up with a host of names for a string of fitness and lifestyle interviews.
First up is Sarah-Jane. who is about to take on a half-marathon and getting married so the gym has an important role to play in her life. She discusses how fitness has grown in importance to her and reveals her athletic inspiration!
LISTEN TO THE WHOLE FIRST EPISODE RIGHT HERE
What is Fit in 5?
If you are going to go to the gym you need to have time and if you don't have time you don't go at all.
So it's something that I came up with to enable people to give themselves that bit of time to say fives minutes is better than nothing at all!
Having something like Fit in 5 and being able to do five-minute workout and add extra time to do another five minutes and then add more when you have the time.
I went through a lot of battles and struggles with my own weight going up and down, going though every diet and trying every fad.
It came down to one thing - what is the balance? How can I maintain and not psyche myself out to keep with a regime that is not realistic
It gives you that space to be able to work out when you can - you can do five minutes and say do you know what I'm gonna try 10 mins next week and every week give yourself a new challenge.
Marvin Ambrosius