Sports Scholars Round-Up
We look back on another successful month for our Sky Academy Sports Scholars as flow of medals shows no sign of stopping...
Last Updated: 07/02/14 1:35pm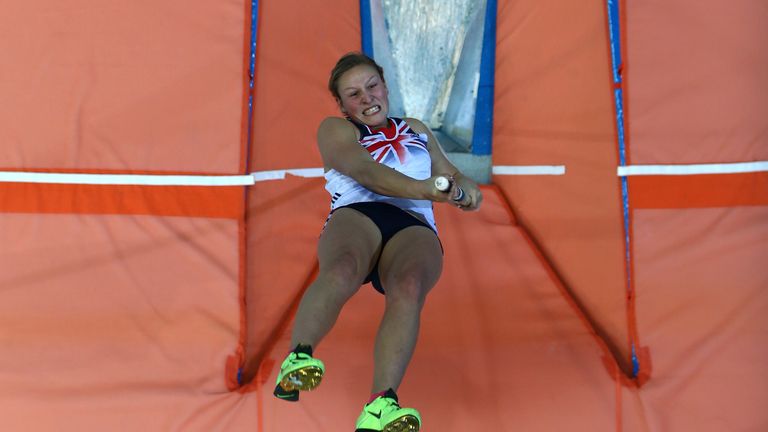 There was also the small matter of a Winter Olympic Games to prepare for and the stepping up of training as the summer's Commonwealth Games draw ever closer.
Find out more of what our 12 scholars have been up to below and click the title for the full story...
Elise Christie enjoyed the perfect preparation ahead of the Winter Olympic Games as she won 1000m gold at the ISU European Short Track speed skating Championships in Dresden. Despite a focus on fine-tuning tactics before Sochi rather than going all out for medals, Christie still had too much for her rivals and retain her title.
Holly Bleasdale marked her return from injury with victory in France and followed it up with another win in Glasgow early in the New Year. However, the British pole vaulter really sent out a message to her rivals that she is returning to her best by recording a vault of 4.72m to equal the world lead for 2014 in Germany.
Siobhan-Marie O'Connor picked up where she left off at the end of 2013 by securing another two top three finishes at the first international swimming meet of the year, the Flanders Cup. The medley swimmer first won the 200m freestyle before adding the 200m individual medley bronze the following day.
Short-track speed skater Elise Christie is one of Great Britain's biggest hopes for a medal in Sochi but has refused let an Olympic medal become the only barometer of her success. In an infamously unforgiving sport, the Sports Scholar simply wants to return home with no regrets.
In a two part interview we spoke to Head of Sky Academy Sports Scholarships Tony Lester about his role in the programme as well as his career coaching some of Britain's finest athletes and what it was that set them apart.
The Winter Olympics are upon us but there is a distinct lack of enthusiasm from some quarters. We look at the history of the winter Games, why it is that they are so under-appreciated as well as looking at Britain's best medal hopes in Russia.
Having won European and Paralympic medals as a sprinter, the removal of the 200m from a number of major championships Olivia Breen has made the bold choice to make the switch to the long jump ahead of the 2014 season. We caught up with her to see how she was finding it so far.
The 23-year-old from Livingston is someone you will more than likely be hearing plenty more about in the next fortnight as she bids to add her name to an exclusive list of British Winter Olympics medal winners. The short-track speed skater is the reigning 1000m World Cup overall champion but is also in the running for the 500m and 1500m medals in Sochi.